Post by deathroll on Sept 15, 2014 16:44:29 GMT -5
The 1920s would be one of Florida's most glorious epochs. The team had nine winning seasons and boasted its first national stars. The decade started with William "Bill" Kline as coach from 1920-1922. Kline was a law professor and a former halfback for Illinois and had previously coached the Nebraska Cornhuskers. The 1920 season saw the Gators improve to 6–3 overall though there were still painful defeats to SIAC foes Tulane and Georgia. The next year 1921, saw the Gators post an almost identical 6-3-2 record but included in that record was a 9-2 upset win over Alabama and the losses to SIAC foes Tennessee and North Carolina were competitive. The 1922 season which would be Kline's last saw the Gators continue to improve to 7-2 overall and 2-0 in their first season of Southern Conference play. Kline compiled a 19-8-2 record (68.96% winning percentage) in 3 seasons. Florida had left the Southern Intercollegiate Athletic Association along with many of its main rivals who had left the year before and joined the Southern Conference in 1922.
The 1923 was to be the first of two under Major James van Fleet who had served on Kline's staff and was a professor of military tactics at UF. Some early stars on Kline's and Van Fleet's teams were robust Center Carl "Tootie" Perry and Halfback Robert "Ark" Newton who made headlines with a 92-yard punt against Mississippi College in 1921 and a brilliant 95-yard interception return against Army in 1923. Newton's powerful leg was also pivotal in the biggest upset victory in Gators' history to that time, a 16-6 win over Wallace Wade's Alabama team in driving rain and ankle deep mud in Birmingham in 1923. The Gators trailed 6-0 at intermission when Coach James Van Fleet had his troops strip off their waterlogged socks and return to the field at the last possible moment. Alabama, encumbered by its soggy hosiery, could not keep up. "Coach Wade was so mad he never spoke to me again" Van Fleet said. "But, as I remember, he had his boys play bare-legged in the future in bad weather." UF celebrated its first homecoming that year with a 19-6 victory over Mercer and finished with a 6-1-2 record.
The Gators traveled further during the 1924 season than any other college football team in the country, and received national recognition for their ties against the powerhouse Texas Longhorns and Georgia Tech Yellow Jackets. Led by star Tailback Robert "Ark" Newton,Van Fleet's 1924 Florida Gators finished 6–2–2 overall. The US Army transferred Van Fleet to the Panama Canal Zone after the 1924 season and he was forced to give up his duties as Florida's head football coach. Van Fleet compiled a 12-3-4 record (73.68% winning percentage) in his two seasons.
Van Fleet was then succeeded by law student Harold "Tom" Sebring from 1925-1927. Under Sebring, the Gators compiled their highest single season win total to date in 1925, losing only to Georgia Tech and Wallace Wade's undefeated Alabama squad both on the road. The highlights of the season included conference victories over Wake Forest, Clemson and Mississippi State to finish 8–2 overall,
The 1926 season was Sebring's worst as the Gators finished 2–6–2 overall after losing several key players. Sebring recruited well and the Gators would bounce back strongly in 1927. After suffering an 0–12 upset loss at the hands of Davison, the Gators rallied to defeat Auburn for the first time as well as defeating Wallace Wade's Alabama squad yet again. Sebring's 1927 Florida Gators finished 7–3 overall. Sebring resigned after the 1927 season having compiled a 17-11-2 record (60.00% winning percentage) in 3 seasons.
Coach Charles Bachman arrived from Kansas State, inheriting many of the talented players Tom Sebring had coached to a 7-3 record in 1927. Florida won its first eight games in 1928-including a 26-6 victory over Georgia, its first over the Bulldogs-and outscored its opposition 324-31 in the process. "Talk about pulling rabbits out of a hat," one scribe wrote. "Why, dear friends, these Gators can pull touchdowns out of a thimble." End Dale Van Sickel became the first Gators All-American. Florida's backfield in 1928 was affectionately known as the "The Phantom Four" and was composed of 5' 8", 148-pound quarterback Clyde "Cannonball" Crabtree powerful Fullback Royce Goodbread, and halfbacks Carl Brumbaugh and Rainey Cawthon. Cannonball Crabtree piloted the Gators to an 8-1 record as Florida led the nation in scoring. One of only four out-of-staters on the 42-man squad, the nimble Crabtree could kick with either foot and throw with either arm-"a double-quadruple option," Bachman called him.
With a win over 7-1-1 Tennessee in the finale at Knoxville, Florida would have claimed its first Southern Conference championship and a berth in the Rose Bowl. But in a hard rain, a Crabtree lateral was picked off and returned 70 yards for one Tennessee touchdown and both Florida conversion attempts failed. The Vols won 13-12. "When it began, I thought our team could beat anybody, anywhere," Vols quarterback Bobby Dodd would recall. "When it was over, I confess, we were a bit lucky to beat Florida." The Gators led the nation in scoring that year with 336 points.
The Gators closed out the 20's with an 8-2 record in 1929. The highlights of the year included Southern Conference victories over the VMI, Auburn, Georgia, Clemson, South Carolina and Washington & Lee as well as a 20–6 intersectional victory over the Oregon Ducks in a neutral site game played in the old Madison Square Garden stadium in Miami on December 7th 1929 by a score of 20-6. For the decade, Florida compiled a 70.1% winning percentage.
Florida vs Oregon
1929 Florida defeats Oregon
Coach William "Bill" Kline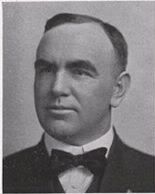 Coach Harold L. "Tom" Sebring
fought in the First World War. Upon his discharge he attended UF as a law student after graduating from Kansas State. Sebring went on to be a Florida Supreme Court Justice and a Judge at the Nuremburg trials. He had coached the Gators while in Law School.
Coach James Van Fleet
served in both World Wars as well as Korea rising to the rank of 4 star General and commanding all UN forces in Korea.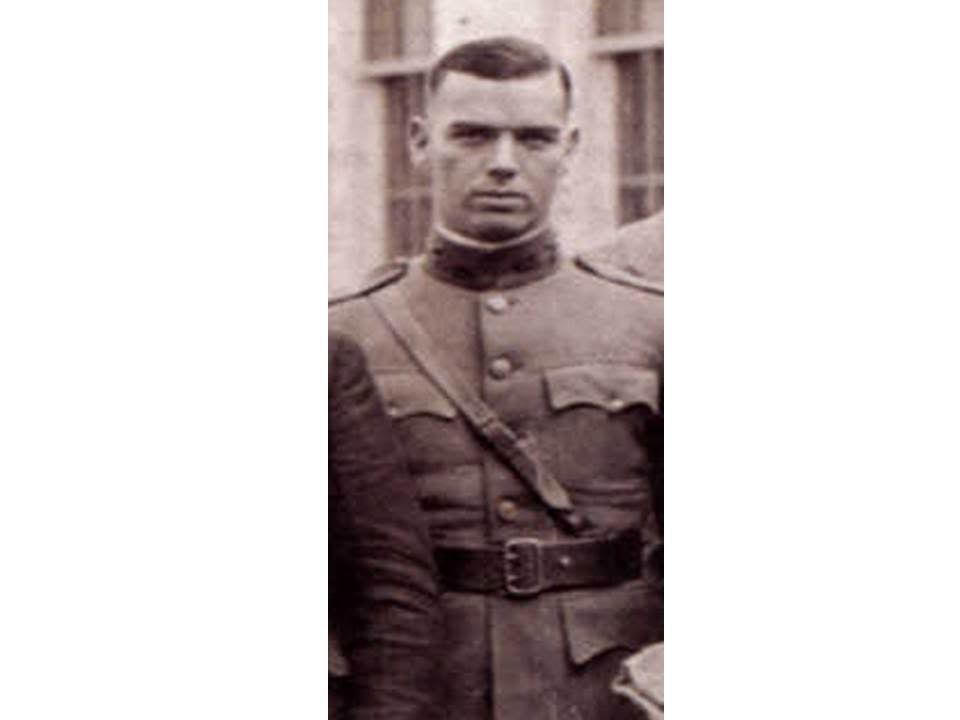 Coach Charlie Bachman
coached Northwestern, Kansas State, Florida and Michigan State over a period of 25 years and was named to the College Football Hall of Fame in 1978.
Dale Van Sickle
1927-1929 End Florida's first All American in 1929 he passed up a professional football career to become a Hollywood stuntman. He went on to appear in many films. Van Sickel was named to the College Football Hall of Fame in 1975.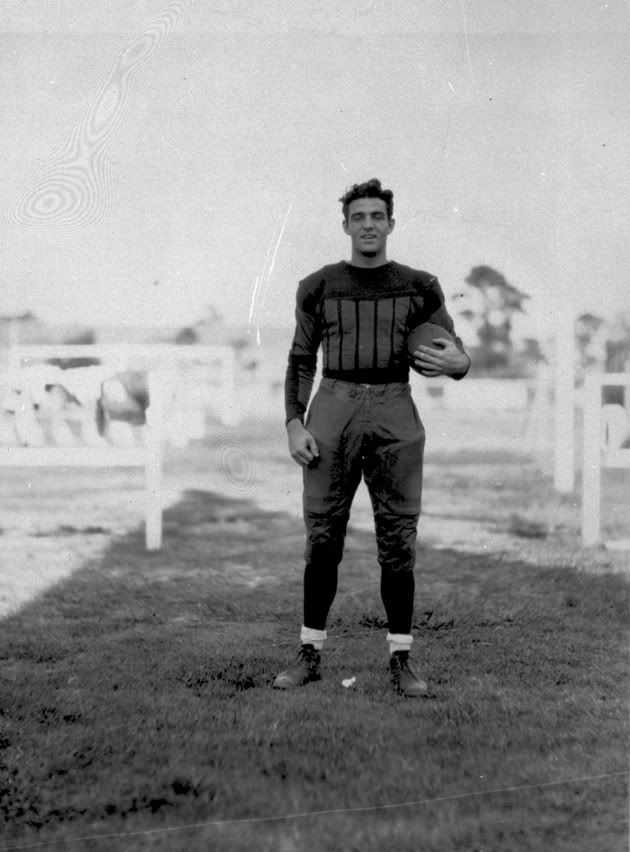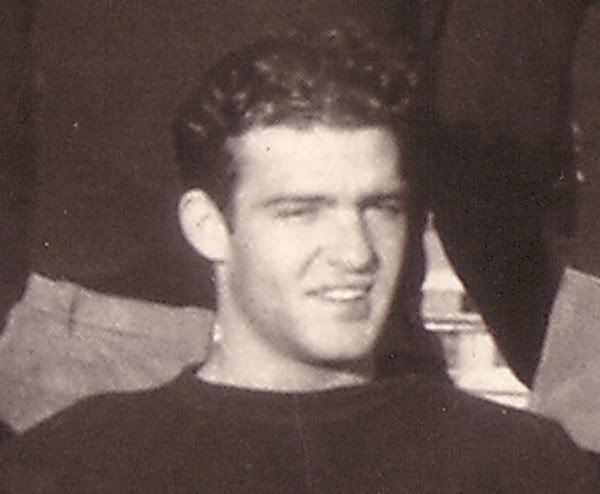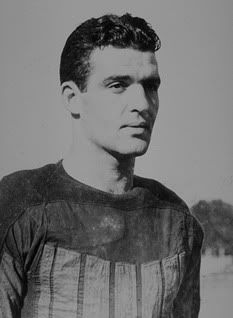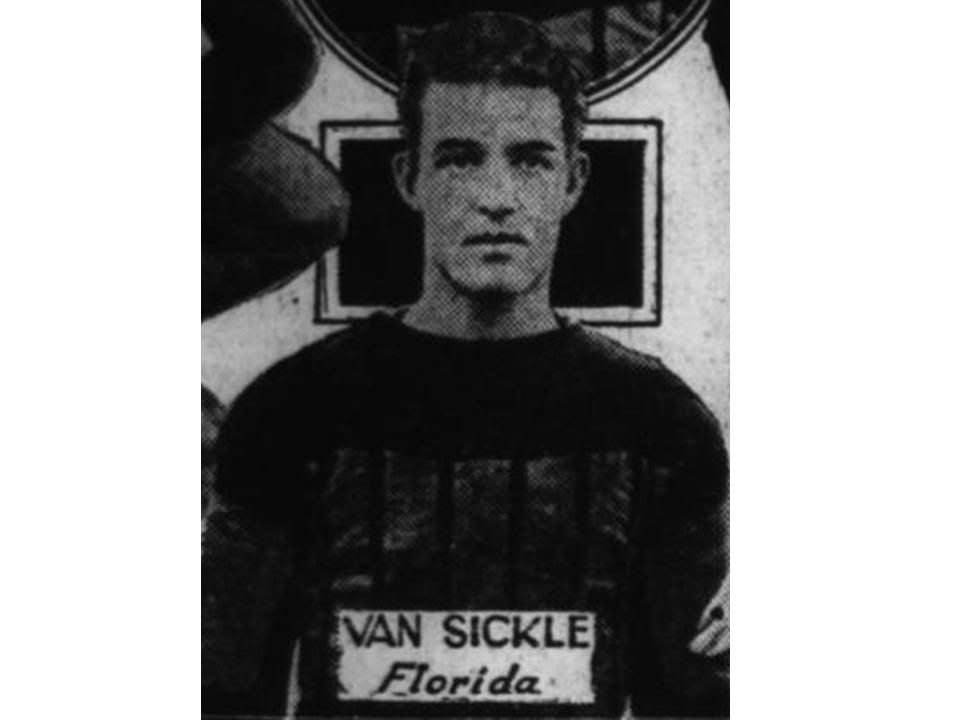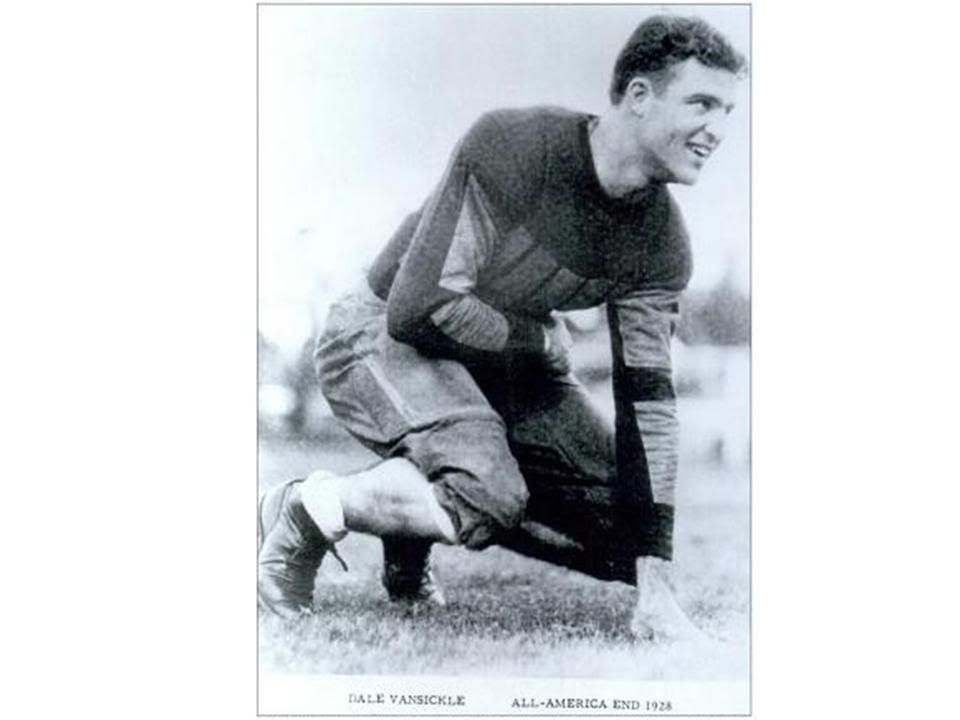 Edgar Jones
1923-1925 Quarterback set the single season scoring record in 1925 that stood until Tommy Durrance broke the record in 1971 during an 11 game season. Jones scored all of Florida's points in their historic 1924 upset of Wade Wallace's powerful Bama squad. Jones was named all Southern Conference.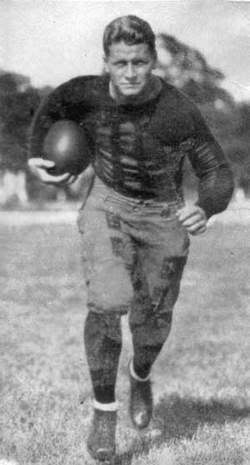 Carl "Tootie" Perry
1919-1921 At a robust 5' 10" and 235 pounds, guard-center Perry was twice an All-Southern selection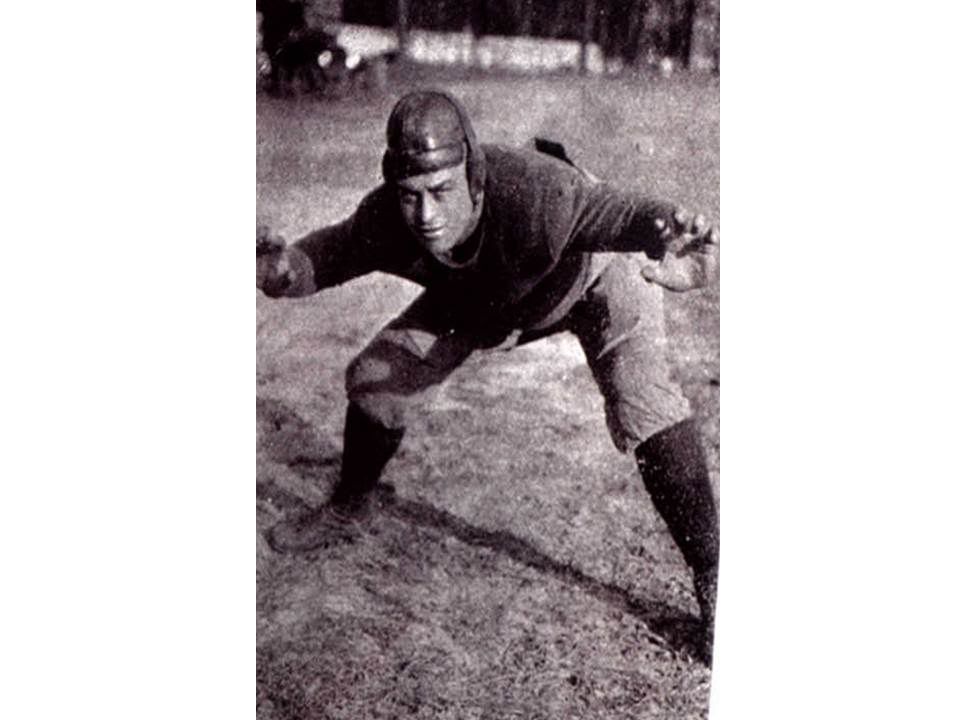 Max "Goldie" Goldstein
1923-1925 a burly Guard out of Jax 3 times named all Southern Conference, he was named as one of the top 100 all-time Gators by the Gainesville Sun. He went on to play several years of professional football before becoming a lawyer and settling in Miami.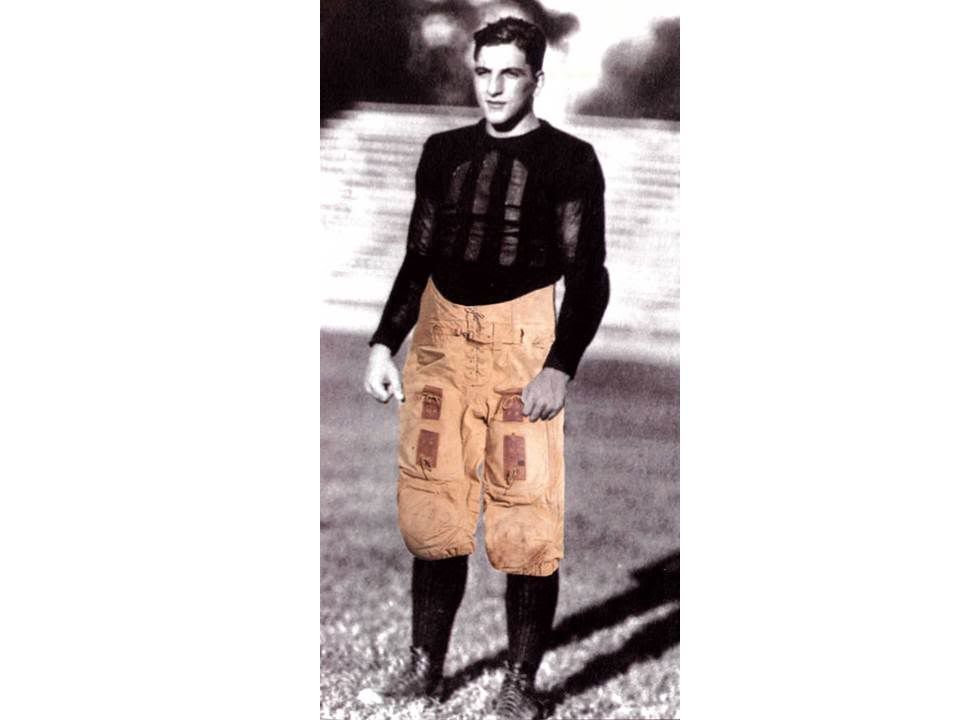 Dennis "Dutch" Stanley
1926-1928 played End opposite Dale Van Sickel He went on to become the head coach of the Gators from 1933-1935.
Clyde "Cannonball" Crabtree
5'5' 147 1927-1929 Quarterback named all Southern Conference in 1929 despite his small size. He was noted to be a very elusive runner in addition to being fully ambidextrous.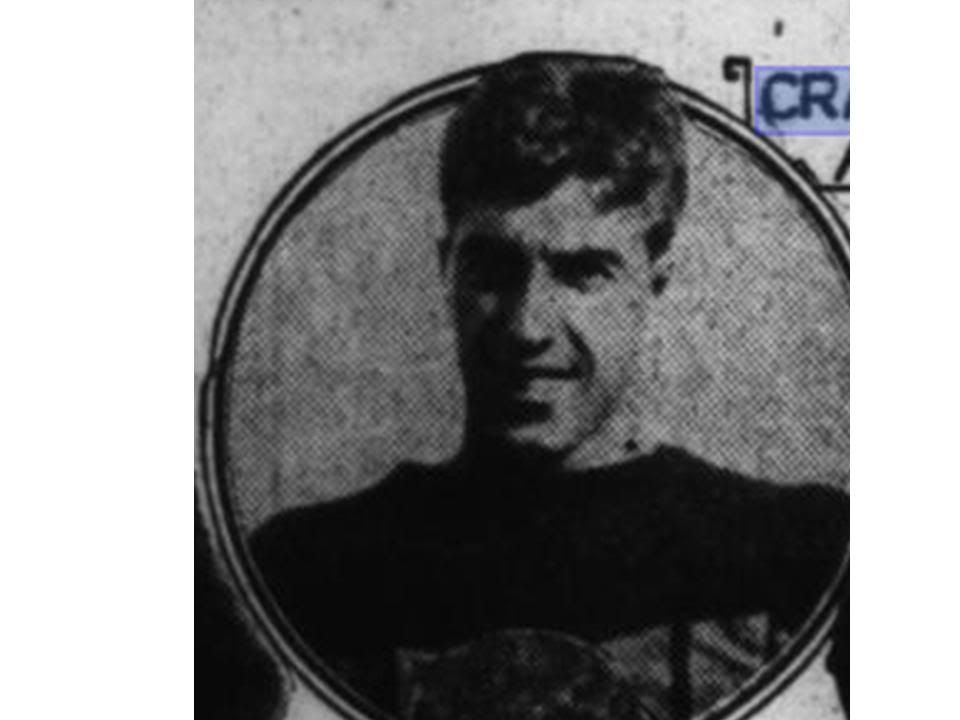 Robert D "Ark" Newton
1922-1924 Halfback earned 14 varsity letters in Football, Track, Basketball and Baseball. Named all Southern Conference as a Halfback in 1922 and led UF to a 15-8-4 mark during his career. In Track he set a then NCAA record in the broad jump of 22 feet 6 inches. He was a tremendous athlete named by the Gainesville Sun as one of UF's top 50 all-time he went on to play professional football.
Ark Newton given a victory ride by students 1924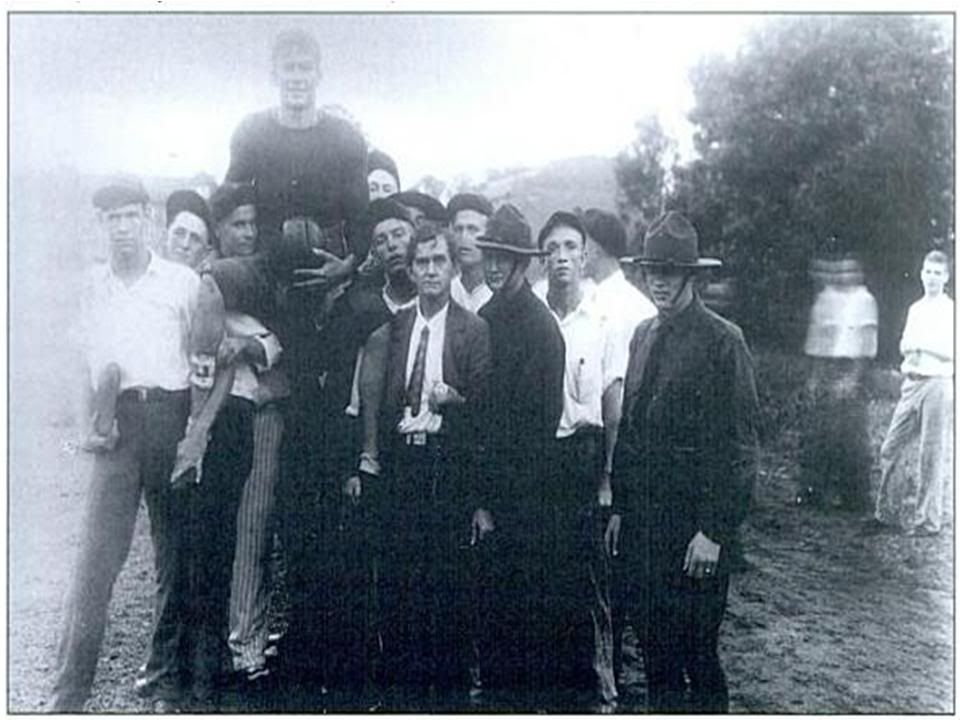 Carl Brumbaugh
Halfback 1926-1928 5'10' 170 led the Gators in scoring in 1928 and Florida led the nation in scoring that year…..played 10 years in the NFL as the first T formation quarterback in the league. He teamed with Bronco Nagurski and Red Grange to form a dynamite backfield for the Chicago Bears.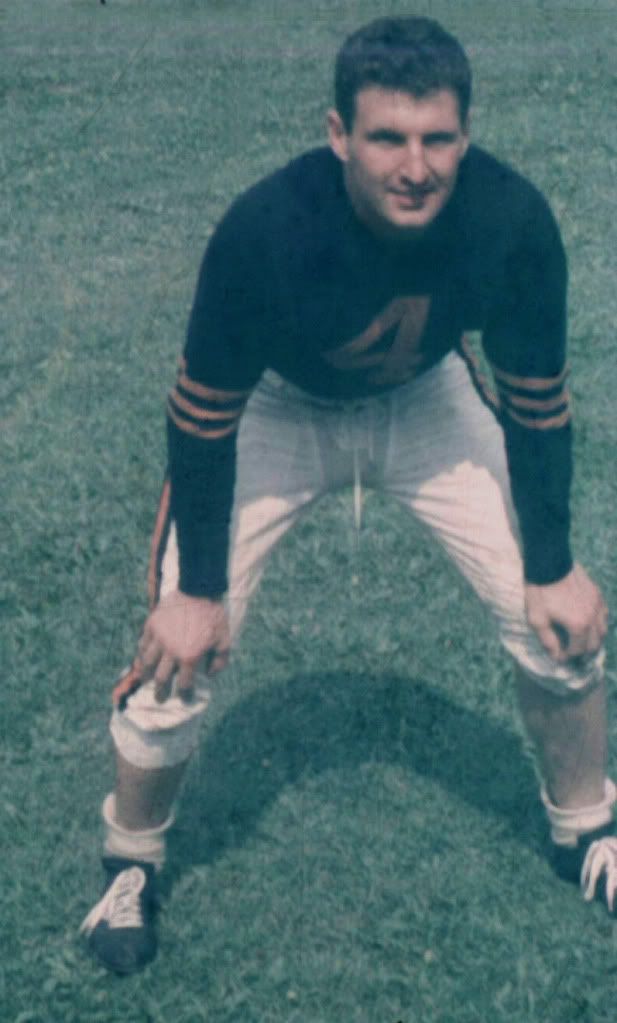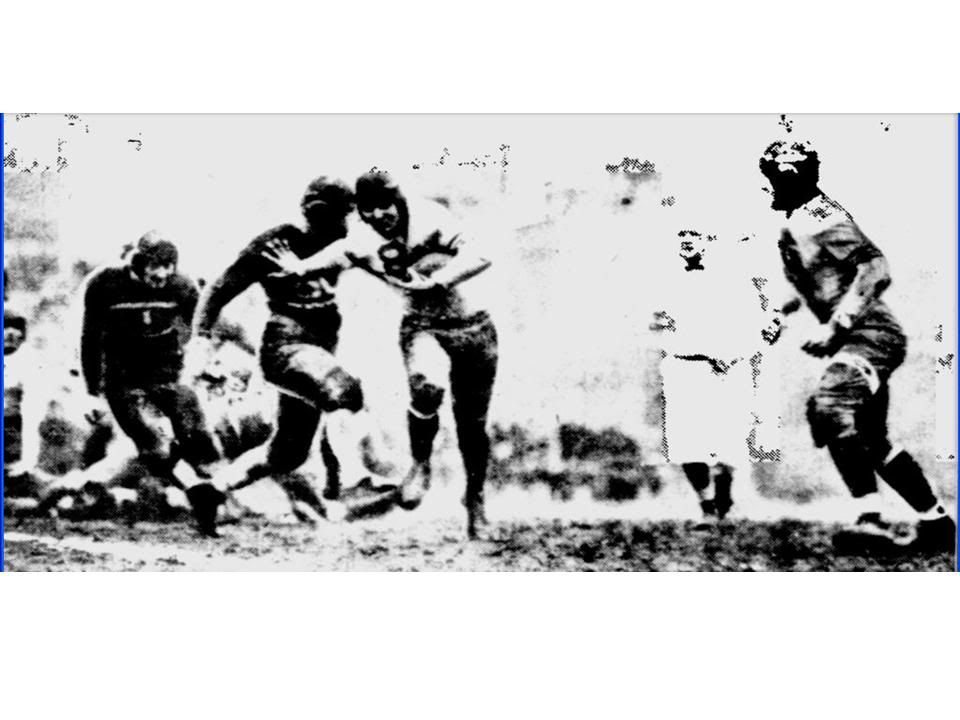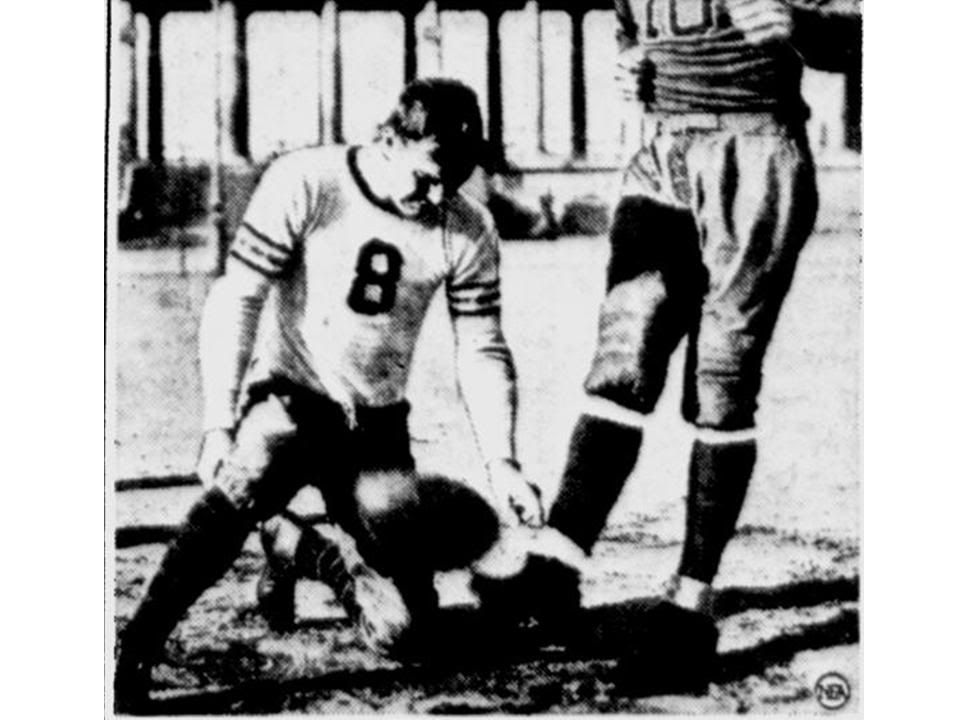 Cy Williams
1923-1925 Tackle 6'0 200 played 3 years in the NFL
Rainey Cawthon
1927-1929 Halfback team captain and stalwart of great late 20's Gator squads.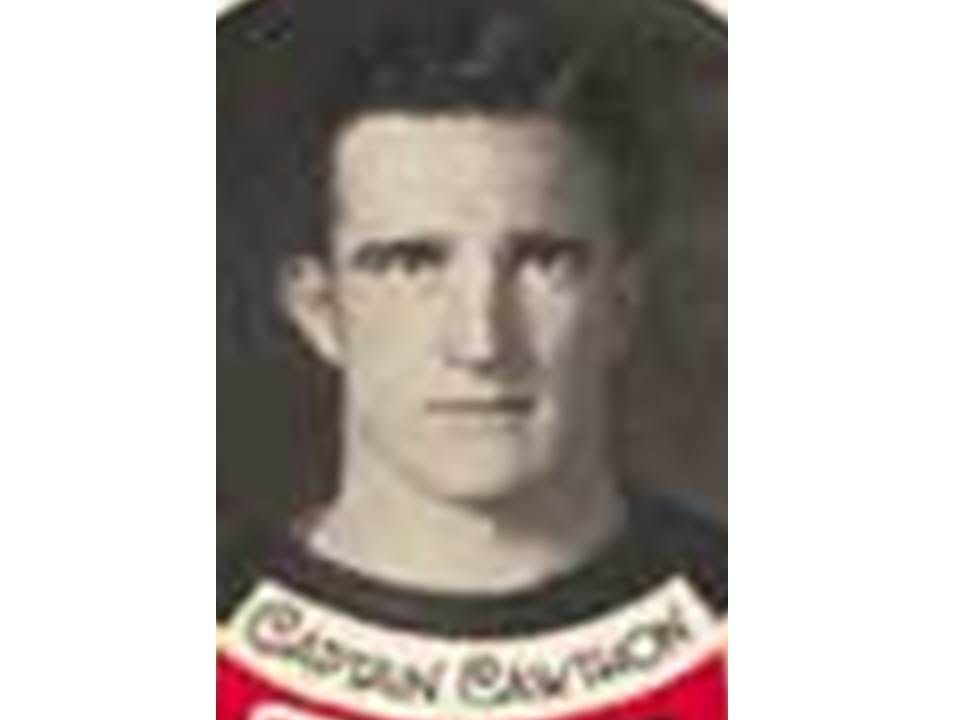 Royce Goodbread
Fullback 1927-1929 5'11' 207 played 3 years of professional football.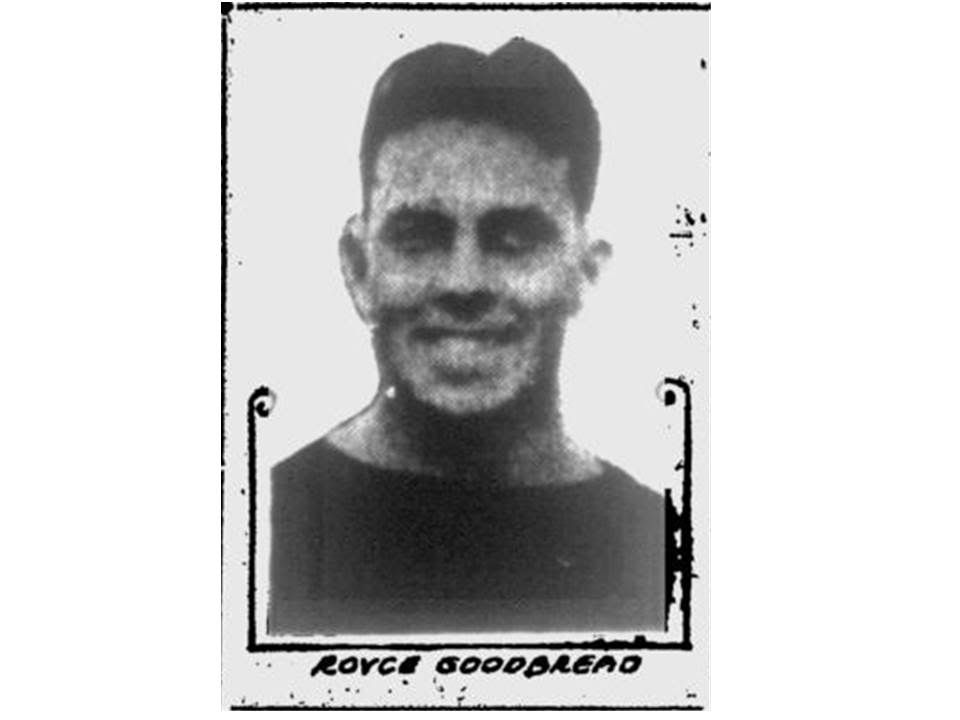 Goodbread carries in 1928 game action
Alex "Rip" Reaves
lineman 1929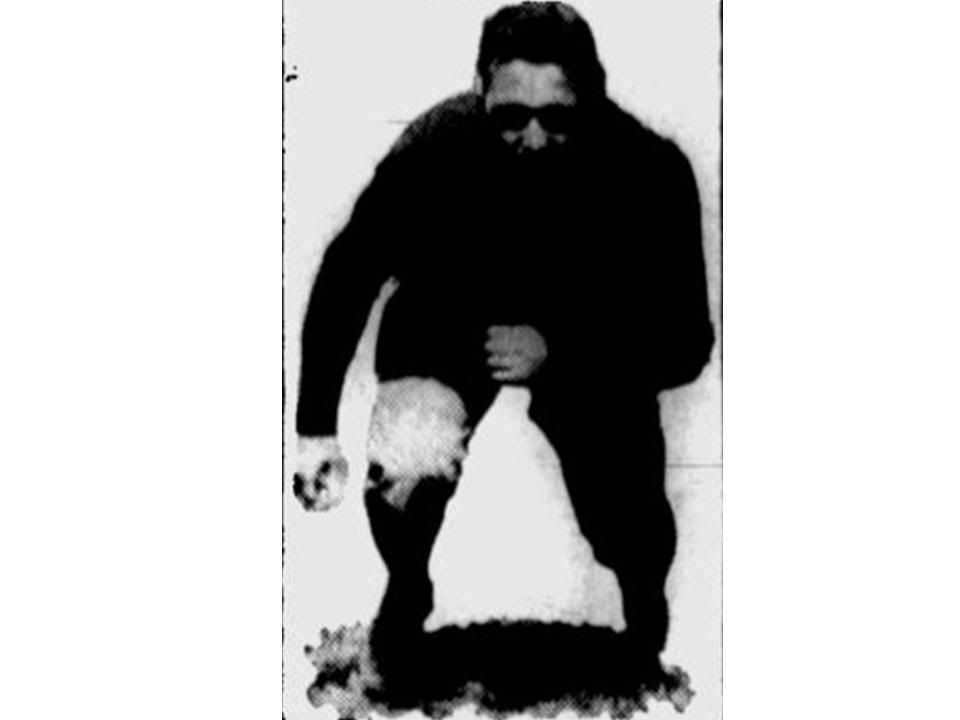 Gators 1928 Team photo
Gators 1928
Gators 1928
Gators 1929
1920's team photo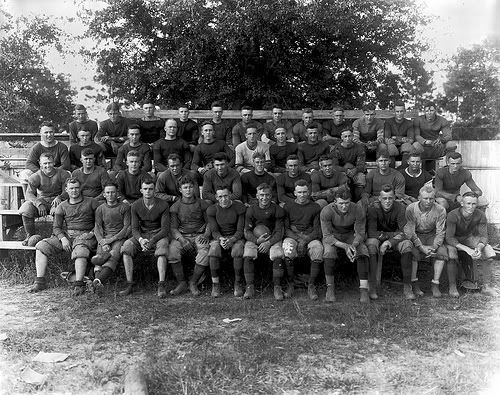 Gator uniform 1923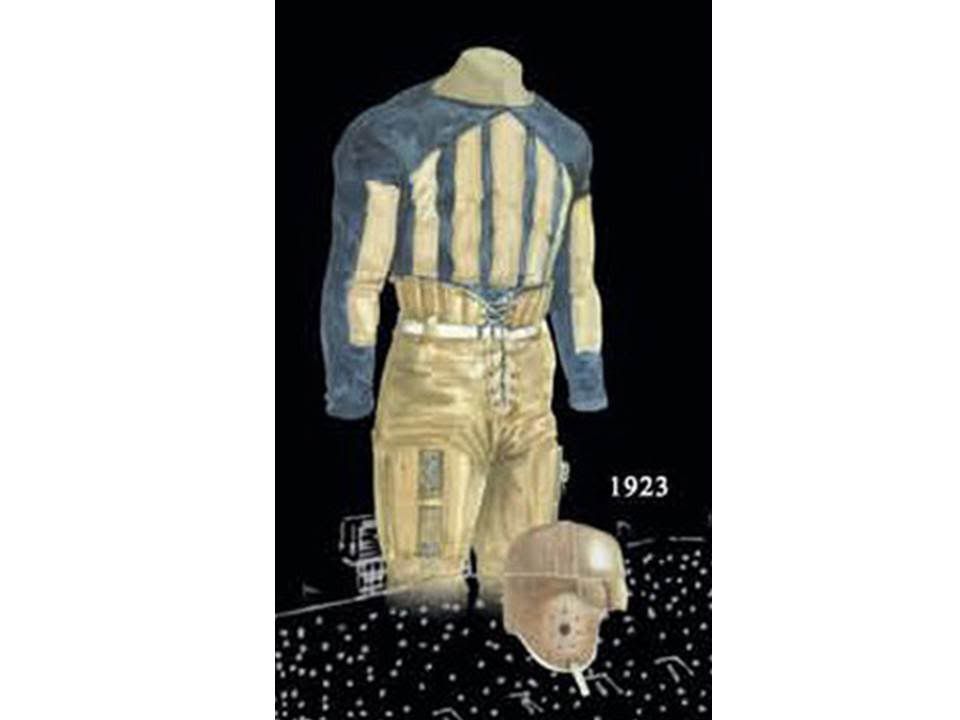 Gator uniform 1928
Fleming Field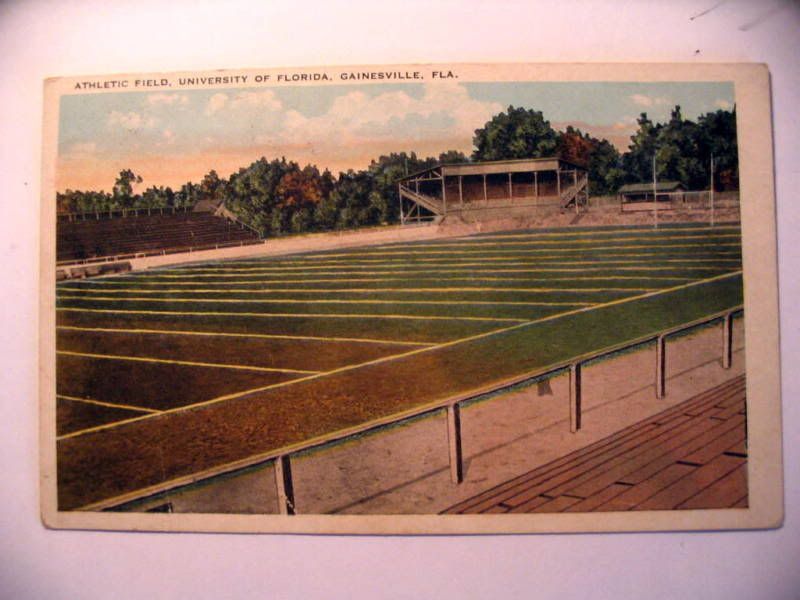 President Tigert and fans 1928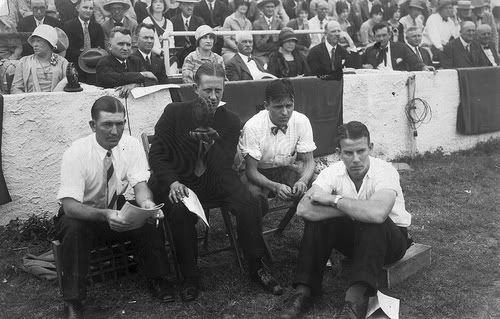 Coach Bachman with Jimmy Steele and Earnest "Goof" Bowyer
1920's game action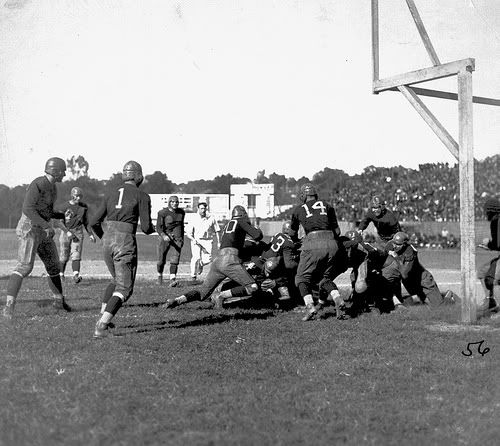 1920's game action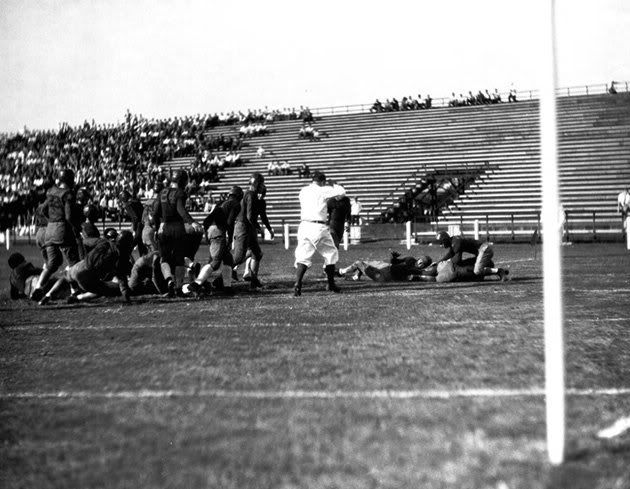 1920's game action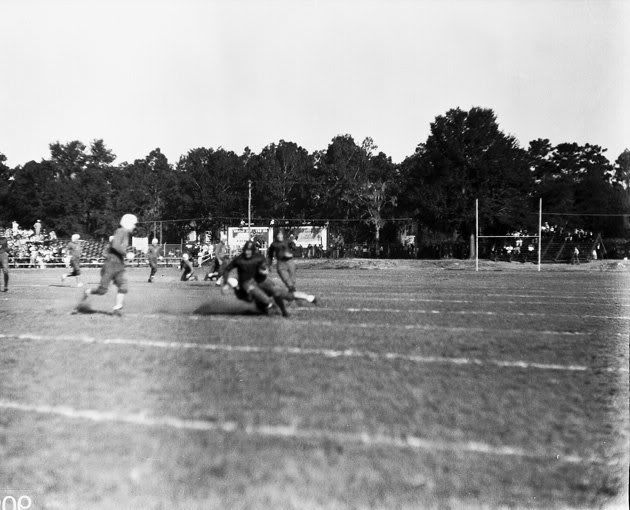 1920's Game Action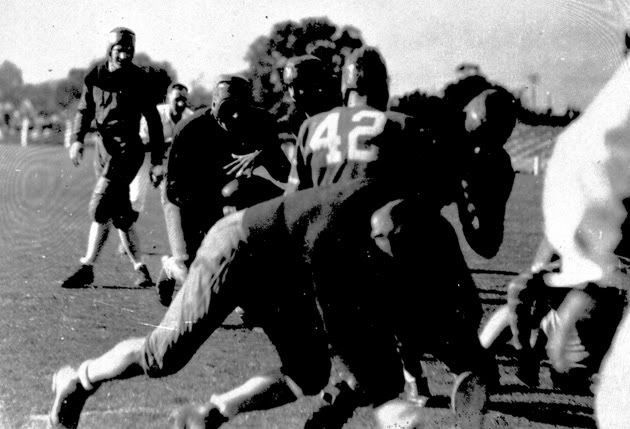 1920's game action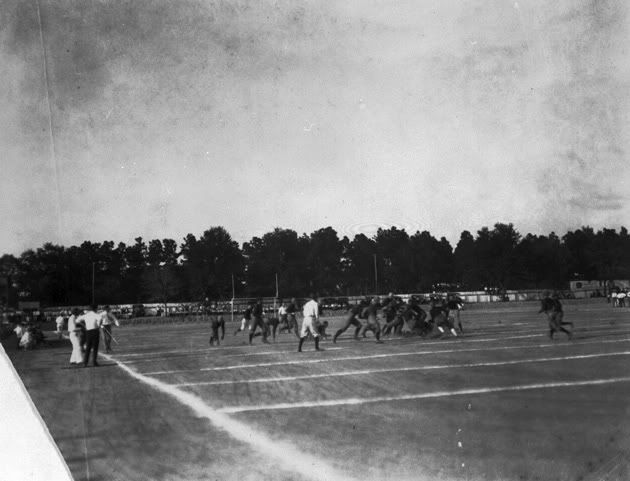 Gators 1924 Game Action
Gators vs Ga Tech 1924
Gators vs Drake on Fleming Field 1924
1920's game action on Fleming Field
– helmets were optional equipment in that era and some players chose not to wear them
Gator Stars of 1928 Dale Van Sickel, Carl Brumbaugh, Jimmy Steele, Clyde Crabtree, Rainey Cawthon, Royce Goodbread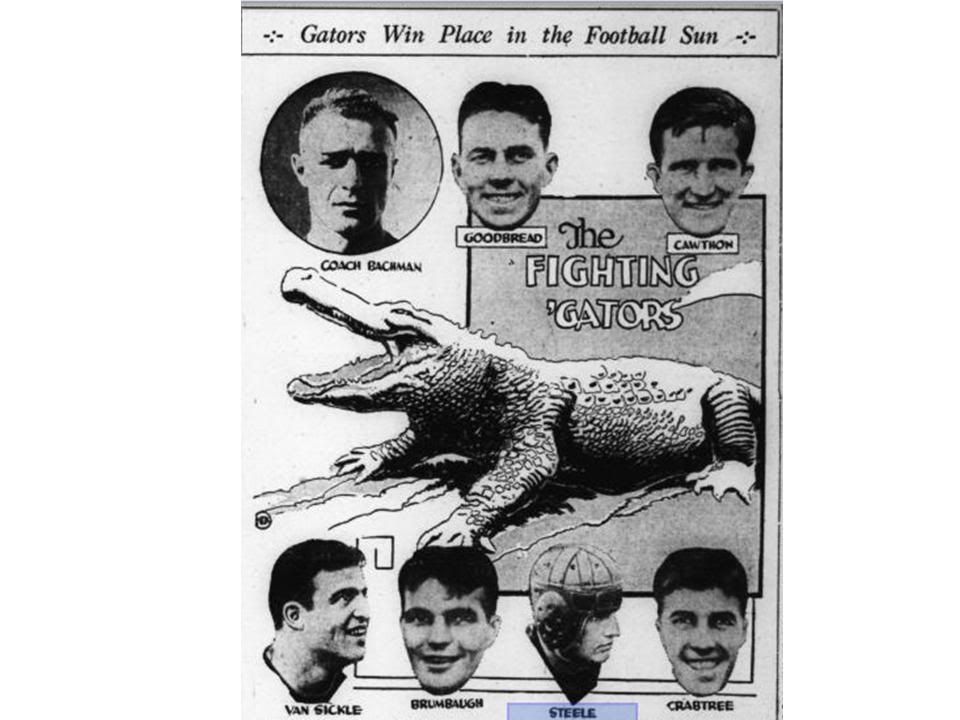 1928 Gators Royce Goodbread and Clyde Crabtree
1929 Florida 20 Oregon 6
1929 Florida 20 Oregon 6 Ed Sauls scores on a 20 yard TD run in the 3rd quarter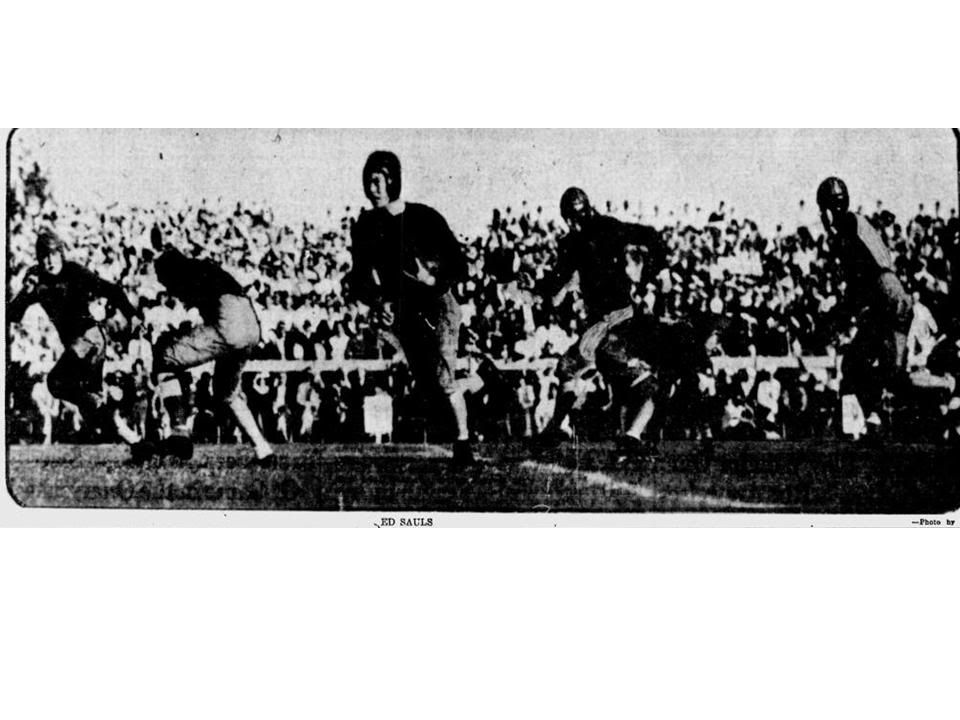 1929 Florida 20 Oregon 6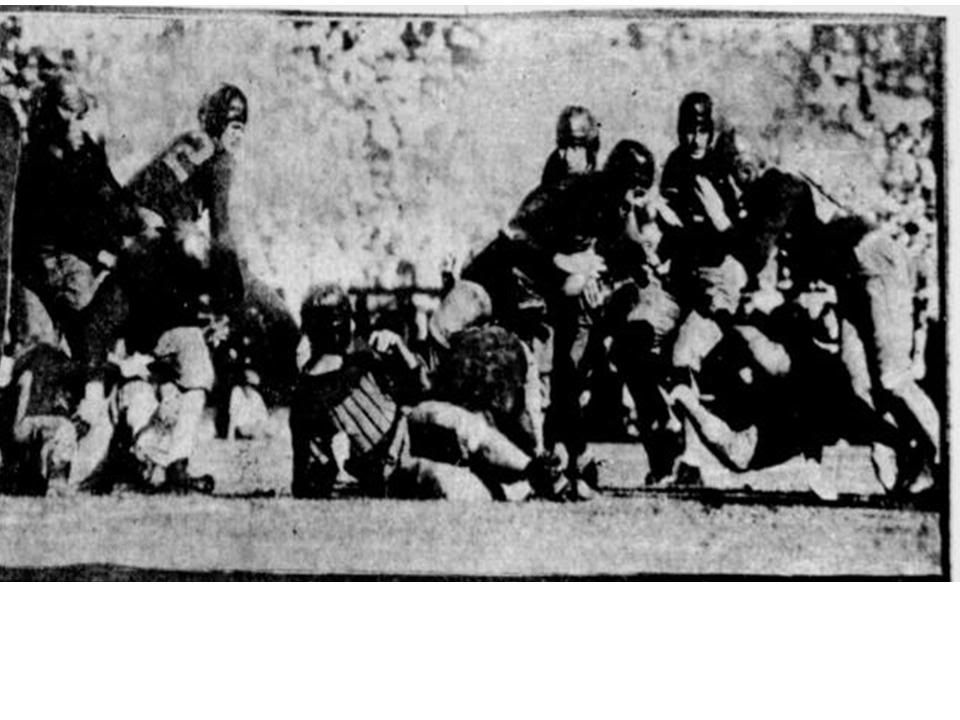 1929 Florida 20 Oregon 6