Post by deathroll on Sept 17, 2014 14:14:11 GMT -5
The 30's started off fairly well with a 6-3-1 record in 1930 including a 19-0 defeat of mighty Chicago coached by Amos Alonzo Stagg – a game in which star Gator Tailback Leroy "Red" Bethea rushed for 209 yards on 28 carries. In that year also, the Gators played their first game in their new permanent home – Florida Field which had a seating capacity of just over 22,000 upon completion. After the 1930 season and the departure of stars like Bethea, and outstanding linemen Dale "Muddy" Waters and Jimmy Steele, the 1931 team was a sophomore dominated squad that finished a disappointing 2-6-2. The 1932 team finished an equally disappointing 3-6 after sustaining several injuries against a killer schedule composed of NC State, Tennessee, Georgia, Auburn, North Carolina, Georgia Tech and UCLA. The highlight of the season was the win over UCLA.
After two straight subpar seasons and the need to economize during the Great Depression, Coach Charlie Bachman and the university parted ways upon Bachman's completion of his 5 year contract. The Depression dried up alumni contributions and no athletic scholarships were available until after World War II. During his time in Gainesville, Charlie Bachman amassed a 27-18-3 record (a 60.0% winning percentage).
The University of Florida joined the Southeastern Conference (SEC) in December 1932, along with several other member schools from the Southern Conference—Alabama, Auburn, Georgia and Georgia Tech. University of Florida president John J. Tigert, was instrumental in the organization of the new conference and served four separate terms as the SEC president. Tigert was also responsible for the construction of the Gators' first permanent stadium, Florida Field, in 1930.
Dennis "Dutch" Stanley, a star End on some of the great Gator squads of the late 20's was named as the new head football coach in early 1933. Dutch Stanley improved the team's record his first season going 5-3-1 and followed that up with a 6-3-1 campaign in 1934. A disappointing 3-7 mark in 1935 however as well as Stanley's desire to pursue a master's degree at Penn State meant that Stanley and the university mutually agreed not to renew his 3 year contract. Dutch Stanley finished with a 14-13 record (a 51.72% winning percentage).
Josh Cody, an assistant football coach at Vanderbilt was named as head coach at Florida despite the opposition of much of the alumni who felt he was neither proven nor a sufficiently big name coach. Cody proceeded to record three consecutive losing seasons.
Highlights from this era are few. Quarterback Walter (Tiger) Mayberry became the school's first All-SEC honoree in 1937. Two years late in 1939, Cody turned in a 5-5-1 season that included a stunning defeat of Boston College, dealing Eagles coach Frank Leahy one of his two losses over a two-year stretch. The victory was spearheaded by star Receiver/DB Forest "Fergie" Ferguson. This was not enough to save Cody's job however and his contract was not renewed. Cody was replaced by Tom Lieb prior to the 1940 season.
Decade record 42-52-6
Leroy "Red" Bethea 1928-1930 Halfback
"Red" so named for his flaming red hair was an outstanding back and team captain in his Senior season. He turned in one of the best performances in Gator history vs Amos Alonzo Stagg's Chicago team in 1930 with 28 carries for 209 yards. The single game rushing record stood until broken by Emmitt Smith in 1987.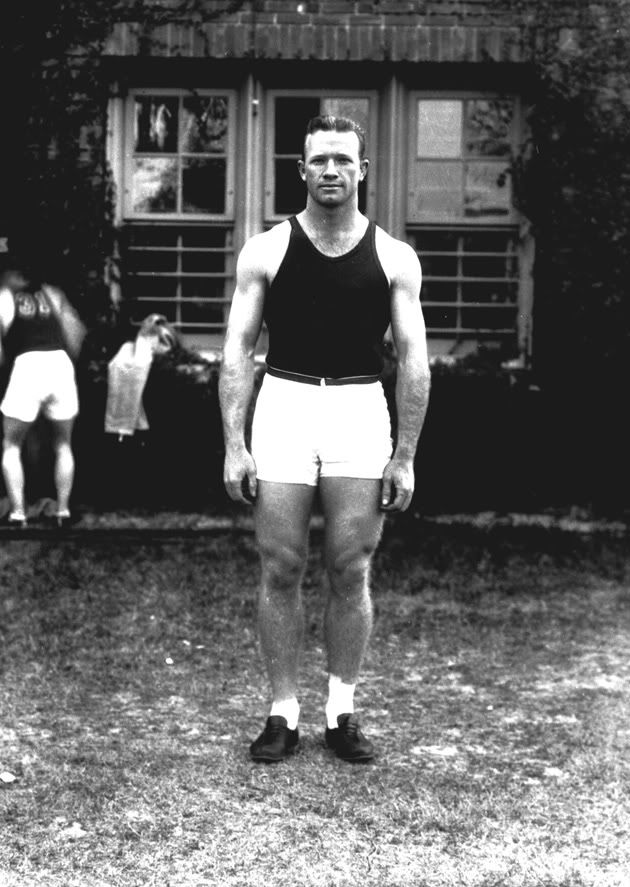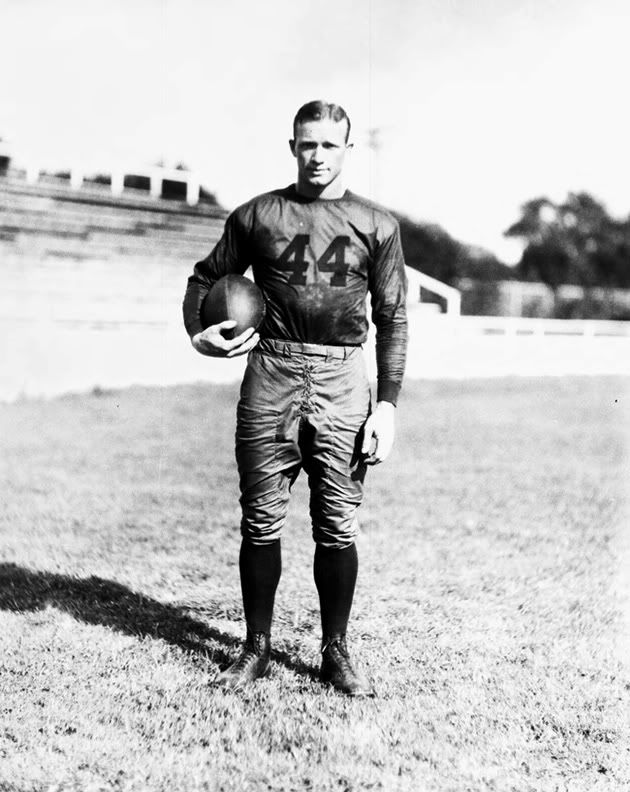 Jimmy Steele Guard 1929-1930
was selected as an All-American by several organizations, in addition to being named all-Southern Conference…..played several years in the NFL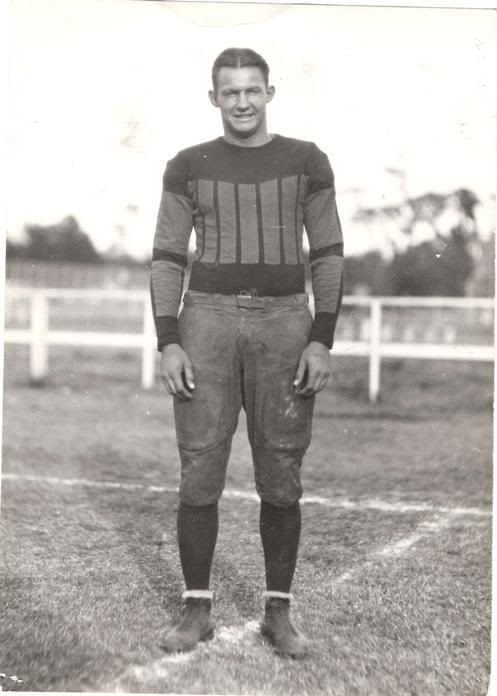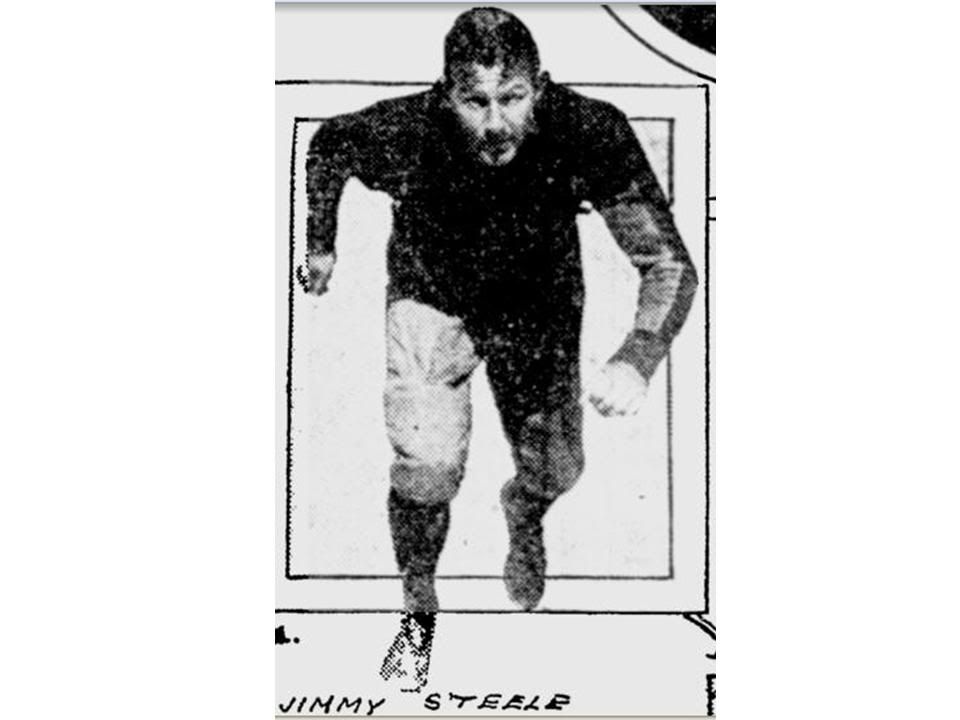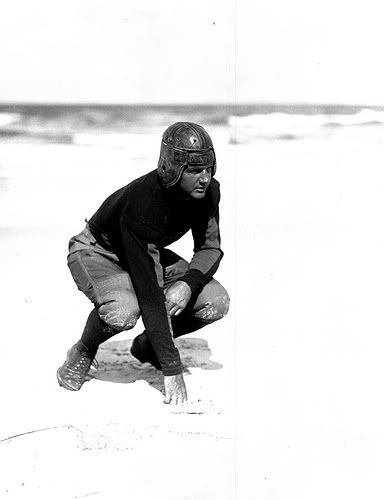 Dale "Muddy" Waters Tackle 1928-1930
3 year NFL career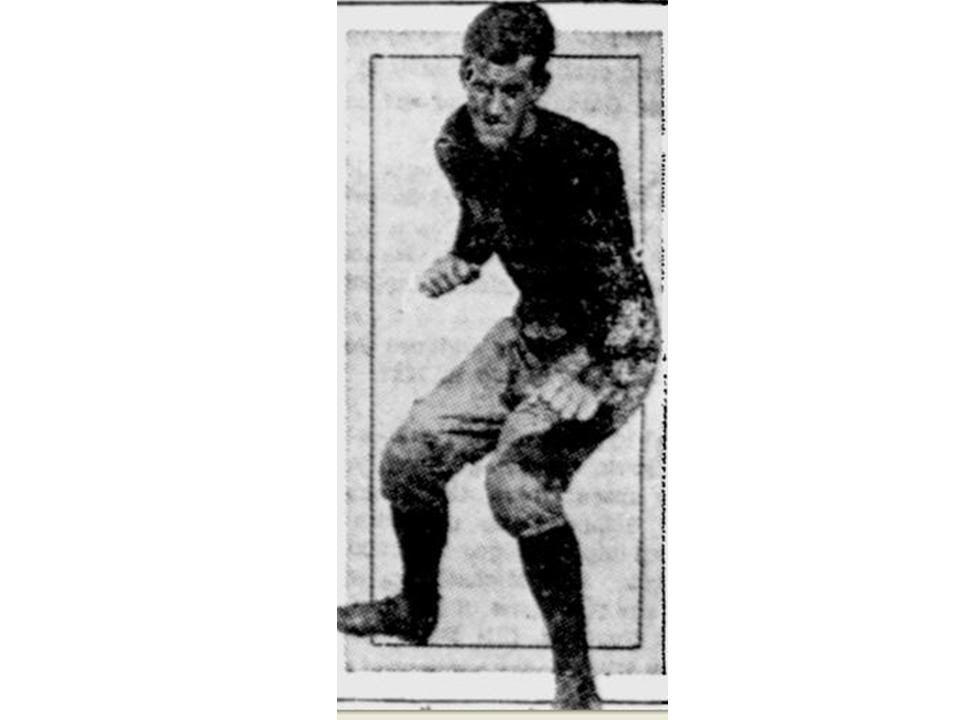 Walter "Tiger" Mayberry Halfback/Quarterback 1935-1937
- named all-SEC in 1937, (the Gators' first) he was the 8th pick in the first round of the 1937 NFL draft. During World War II Mayberry became a Marine fighter pilot. His plane was shot down he was captured. Mayberry was murdered as a POW of the Japanese in 1943. He was one of seven former Gator football players who lost their lives in the war.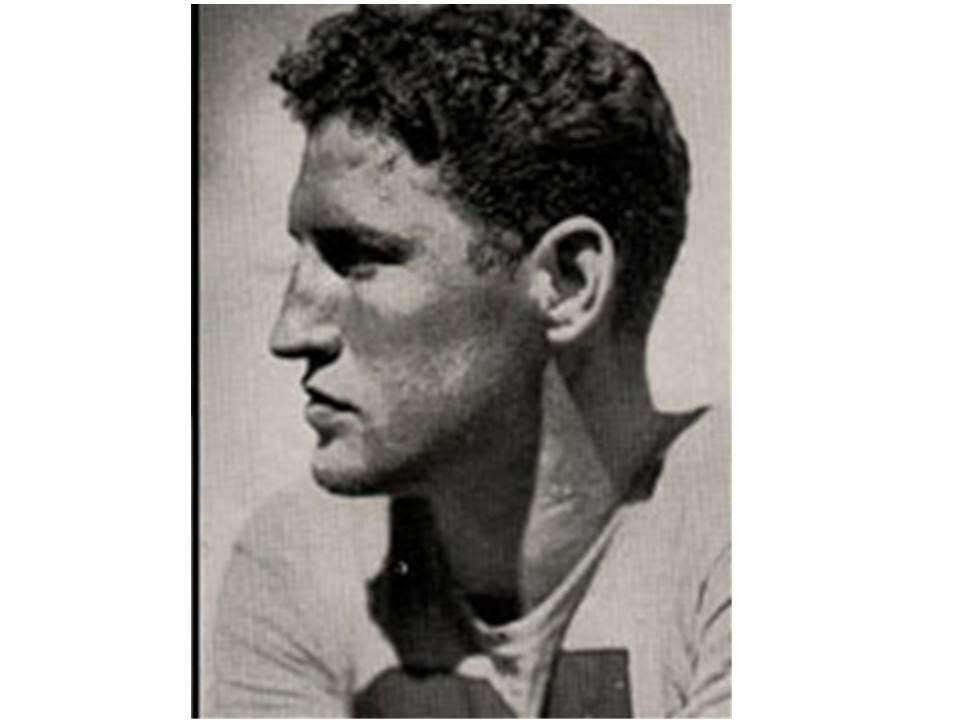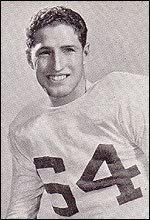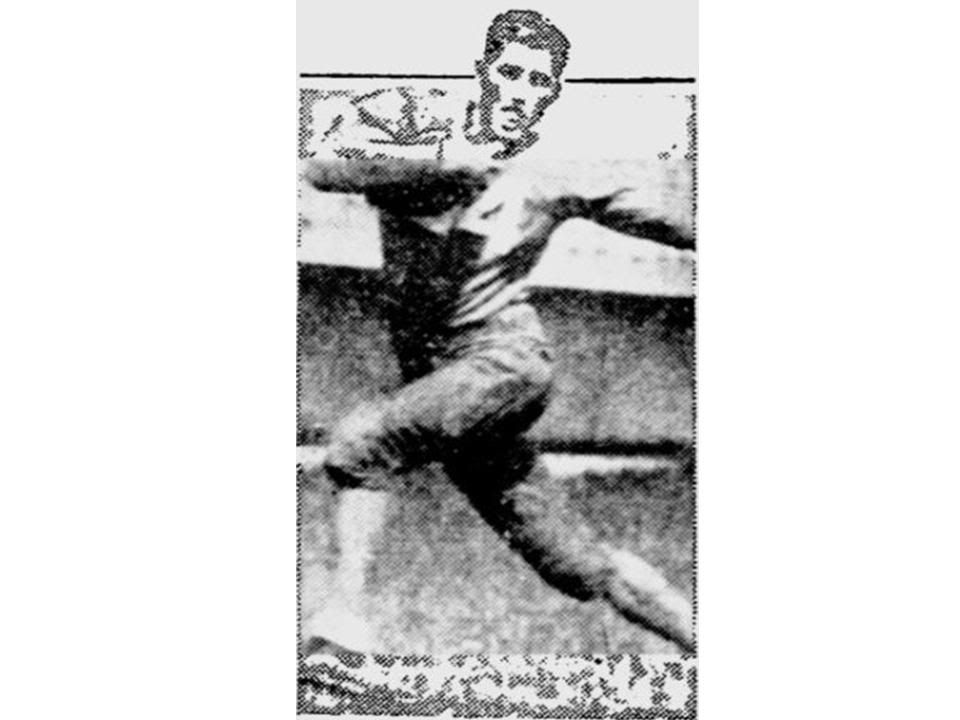 Secession from the Southern Conference
docs.google.com/a/global.t-bird.edu/viewer?a=v&pid=explorer&chrome=true&srcid=0B7bsWUpcvlU_MDE1NzM3MWQtM2M0OC00OTEyLWI1M2ItM2MwOWQ5M2ZlNzcz&hl=en_US&pli=1
docs.google.com/a/global.t-bird.edu/viewer?a=v&pid=explorer&chrome=true&srcid=0B7bsWUpcvlU_NDVhZWUzODMtNWE5NS00YmMzLWE2M2YtZWI3MzkyMTY0ZTEy&hl=en_US&pli=1
Gameday at Florida Field mid 30's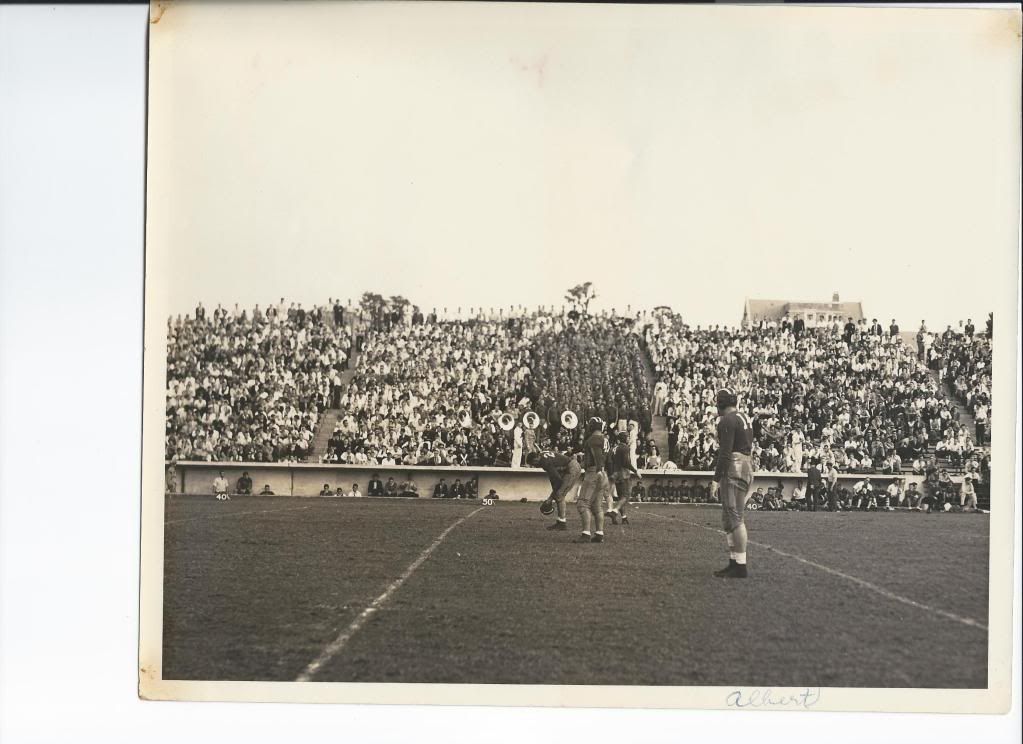 1931 Gator Band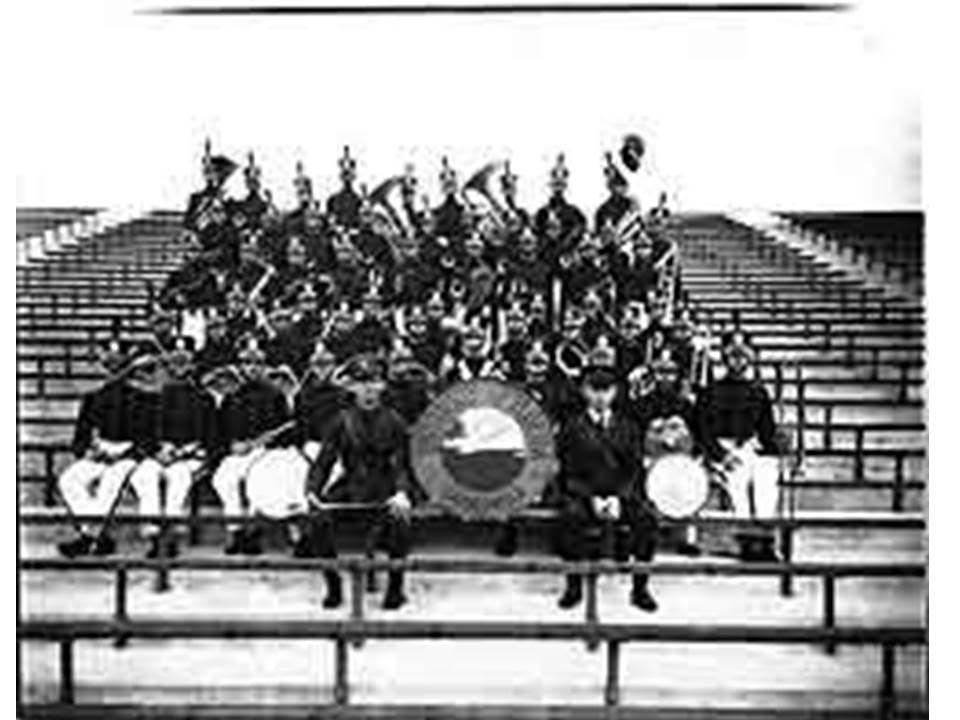 1931 Gators in a line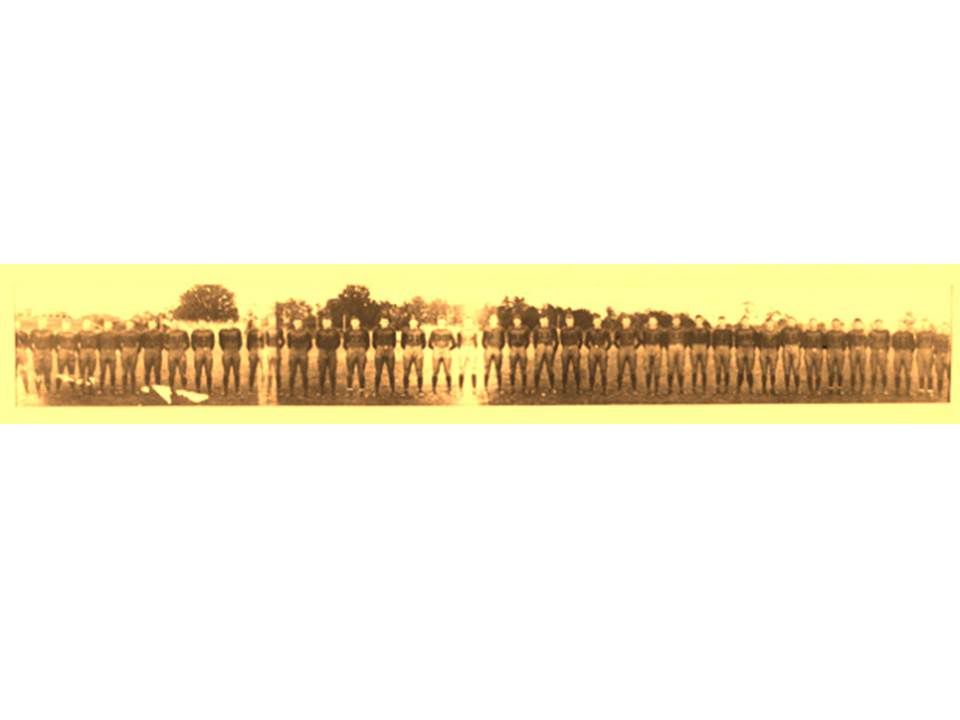 1933 Gator uniform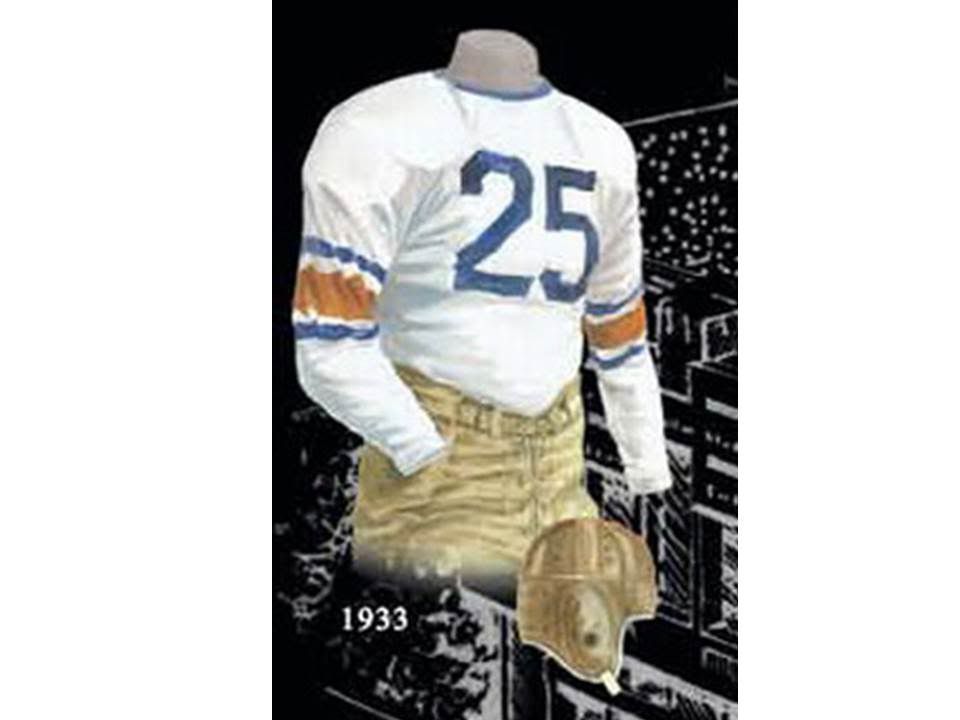 1934 Gator uniform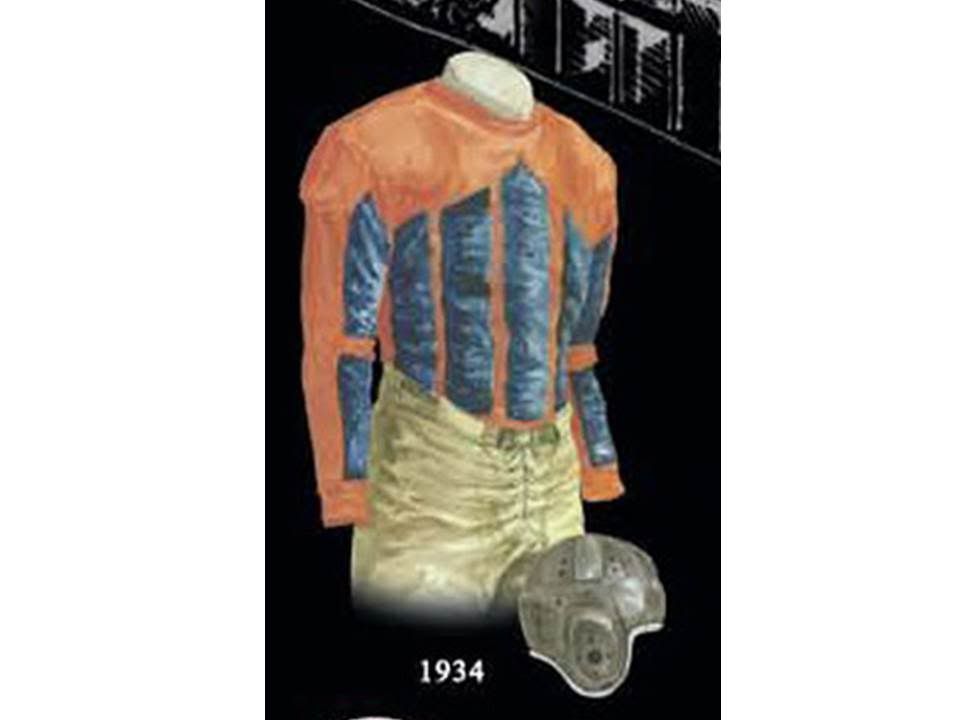 Mascot early 30's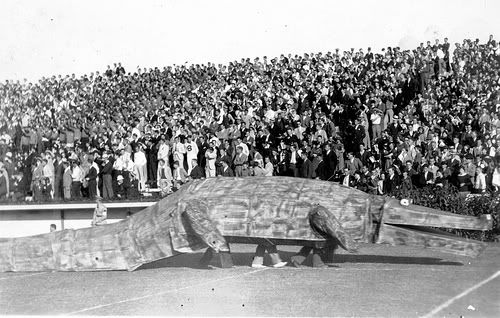 Early 1930's Gator Line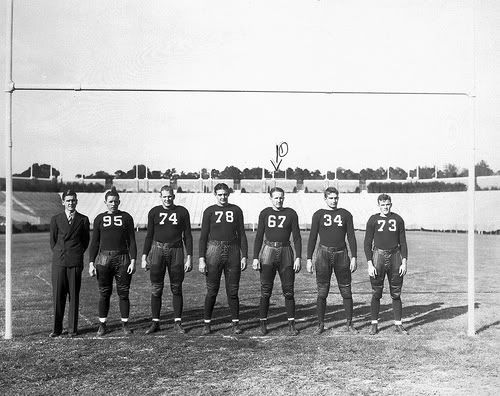 Construction of Florida Field 1930
Gators vs Syracuse 1931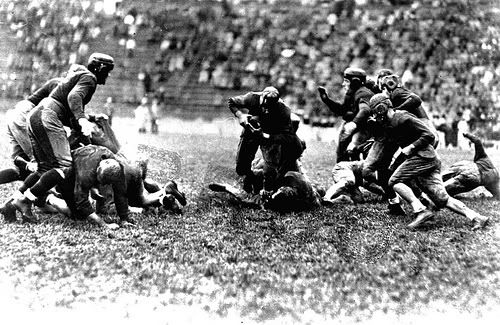 Gator Linemen at practice – early 30's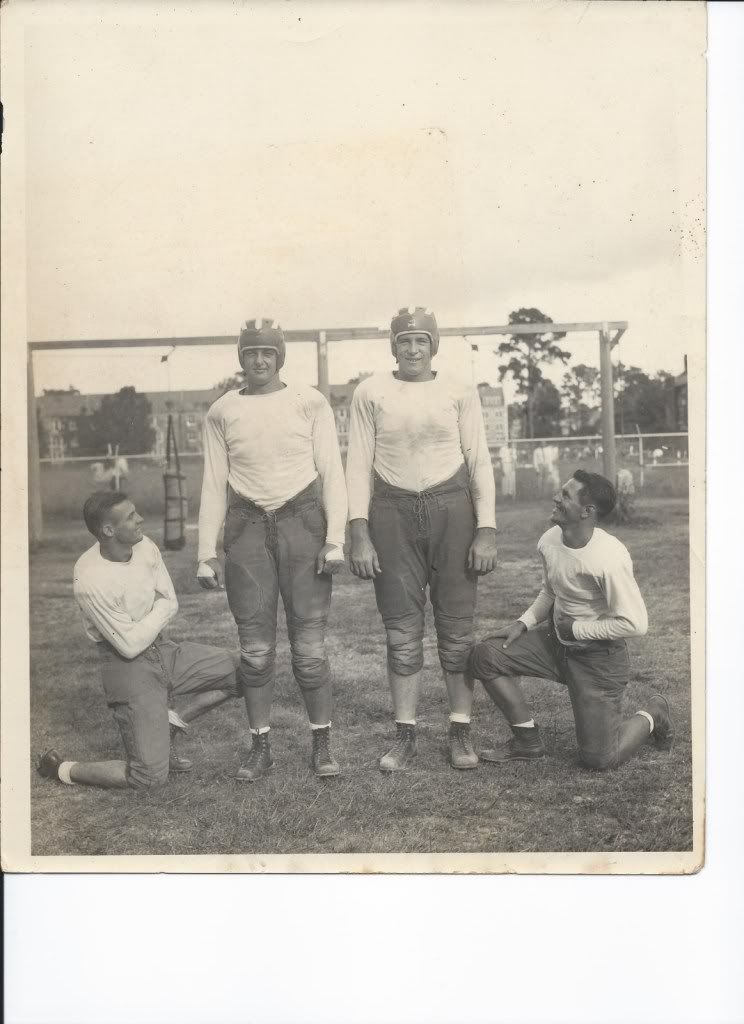 Head Coach Dennis "Dutch" Stanley (on right)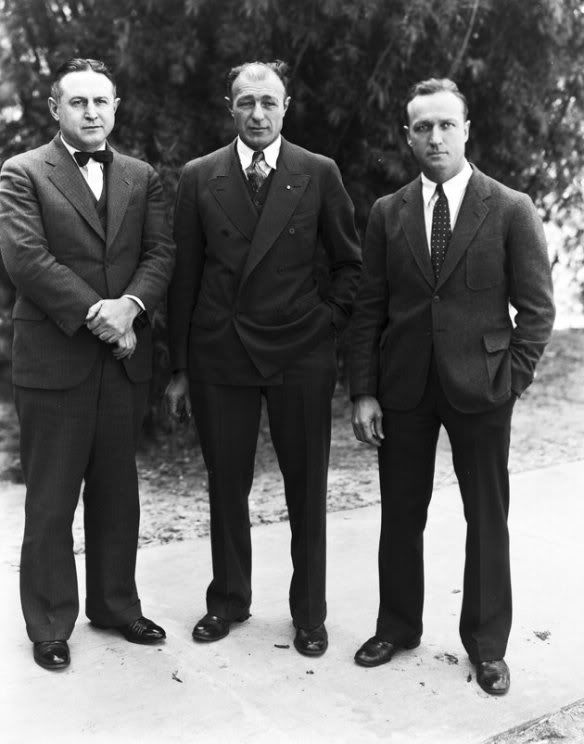 Head Coach Josh Cody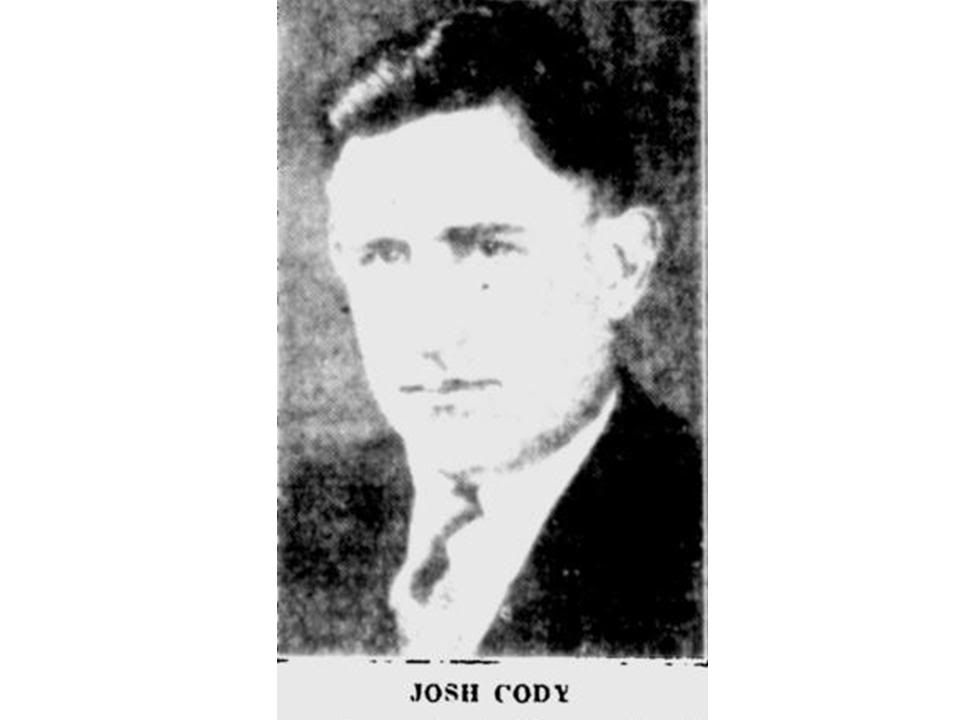 Head Coach Charlie Bachman (kneeling) and Dutch Stanley (standing, middle)
Head Coach Charlie Bachman 1931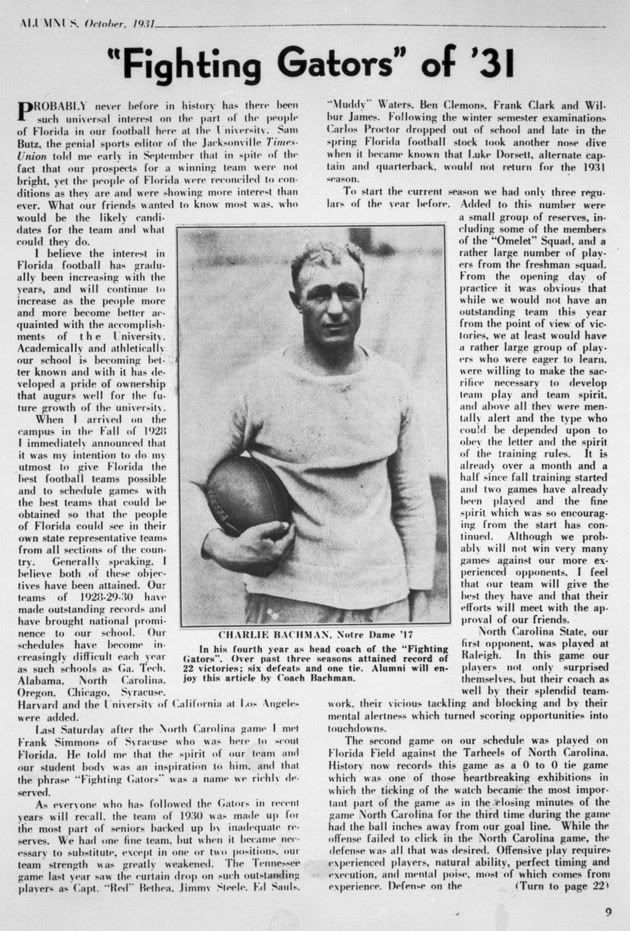 Jimmy Nolan End 1931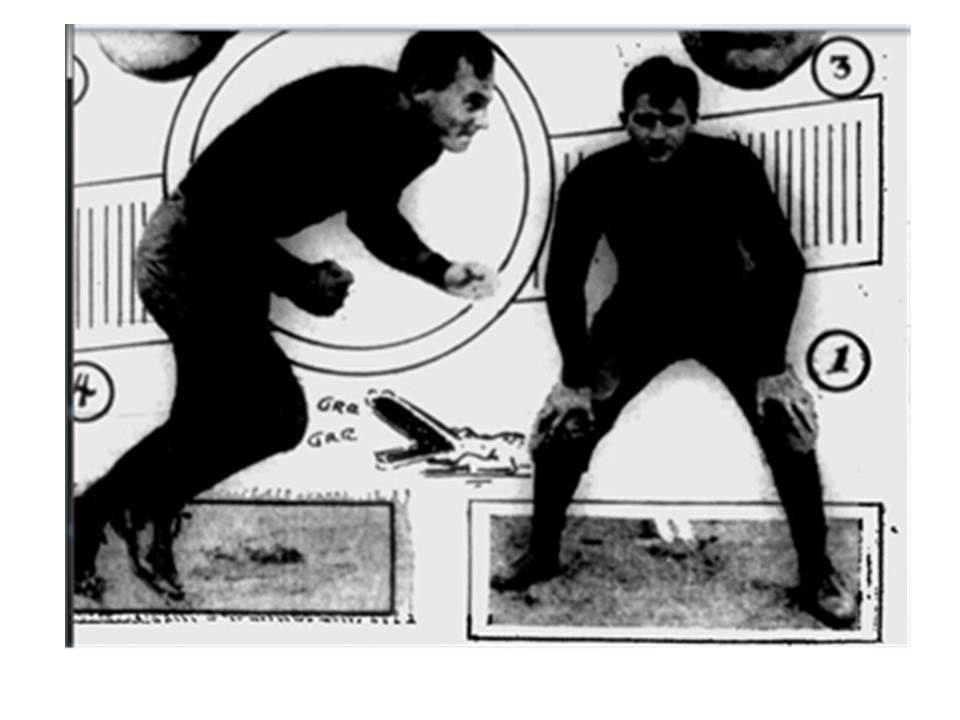 Mid 30's Gators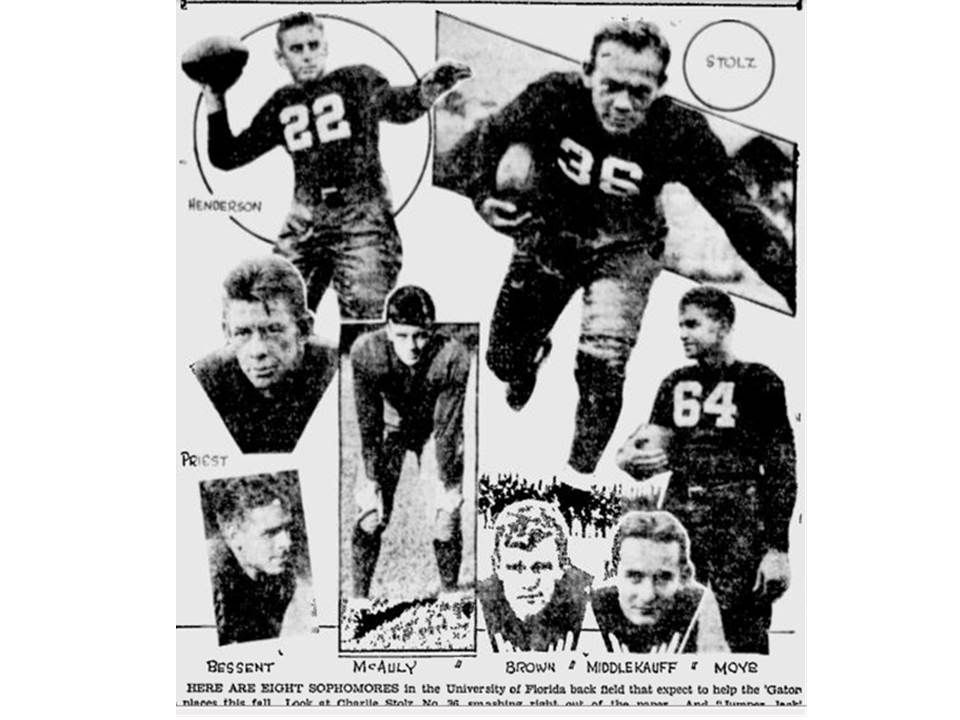 Billy Chase RB 1933-1935
Al Hickland LB 1933-1935
Luke Dorsett QB 1930-1932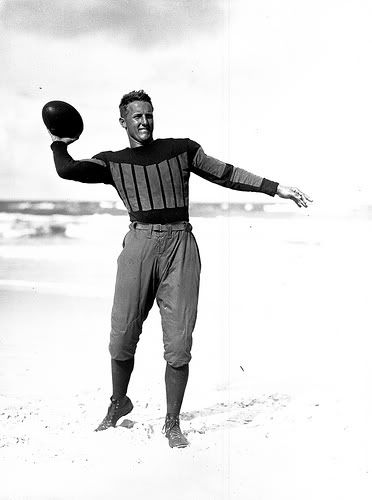 Carlos Proctor (left) and Red Bethea (right) 1930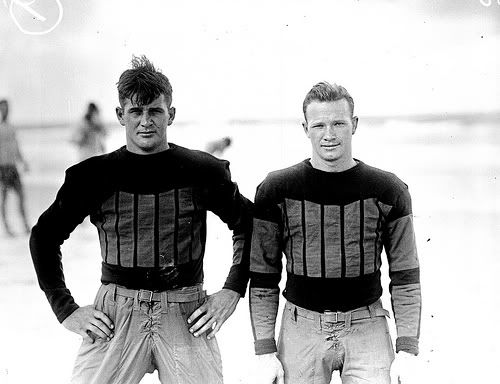 The Swamp 1930's
First photo of the Swamp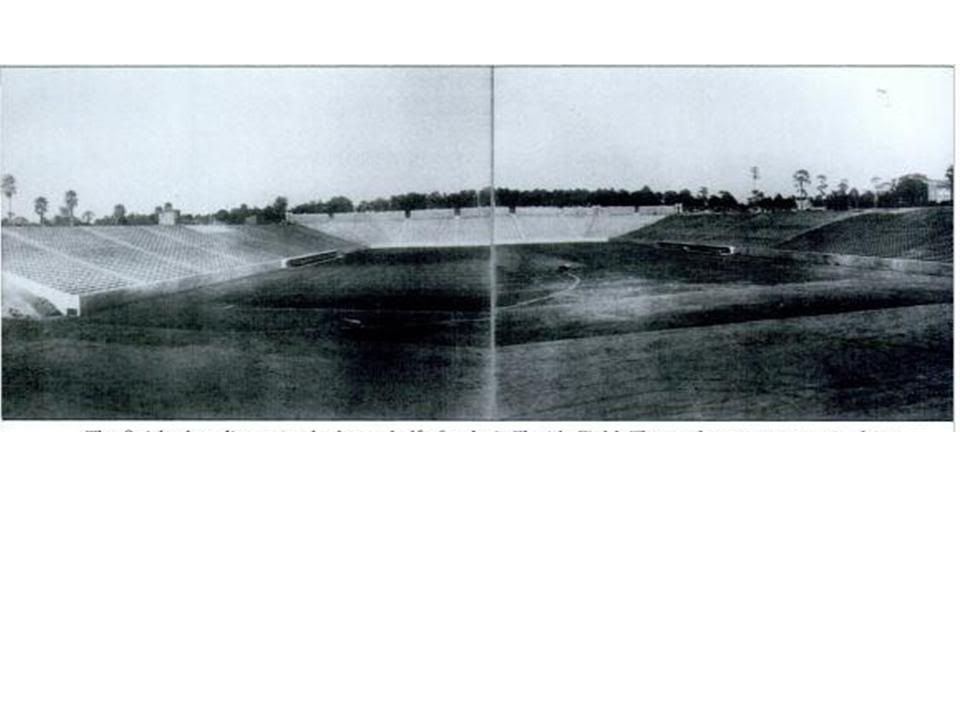 1931 Gators with Team Captain Ed Parnell #85
(End) named all Southern Conference
The Swamp mid 30's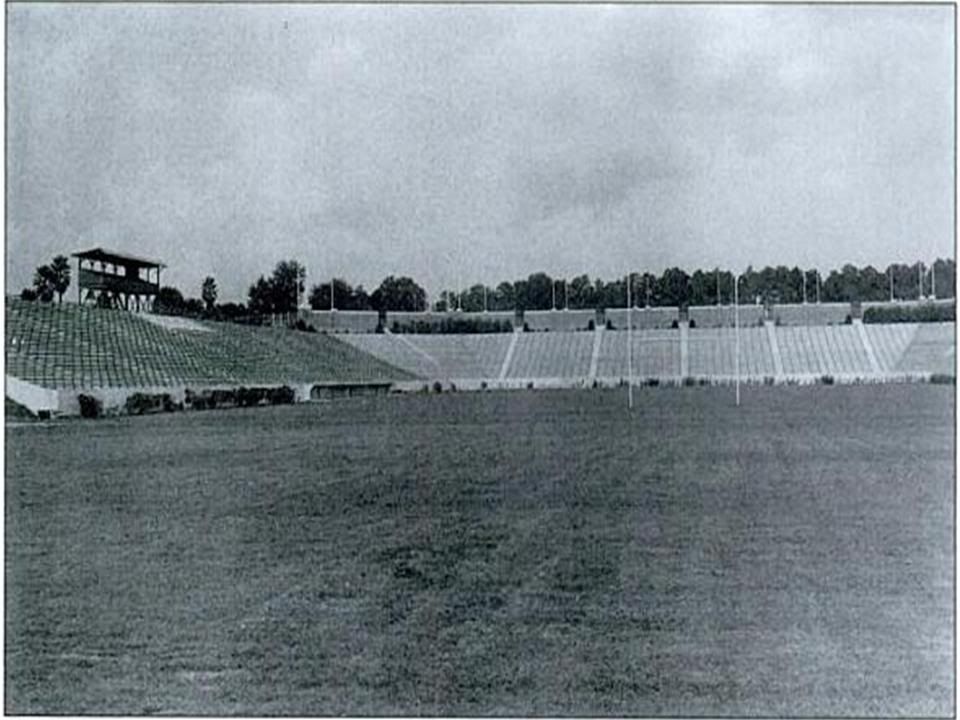 Gators 1935 Team photo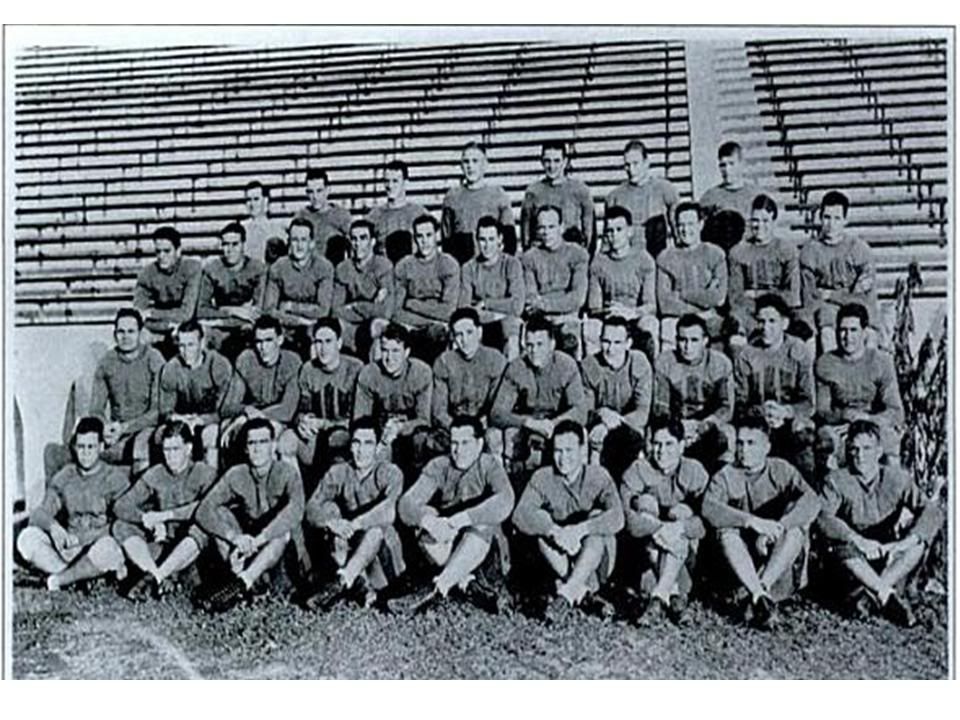 Gators 1930 game action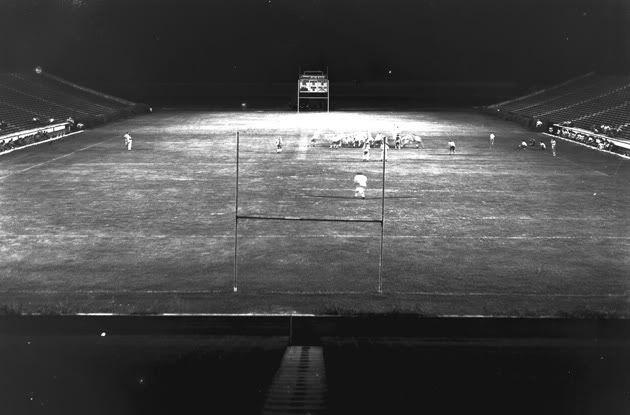 Gators 1931 game action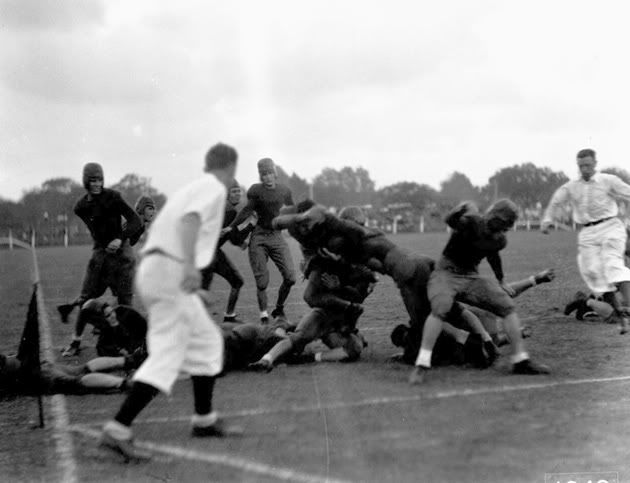 Gators 1931 game action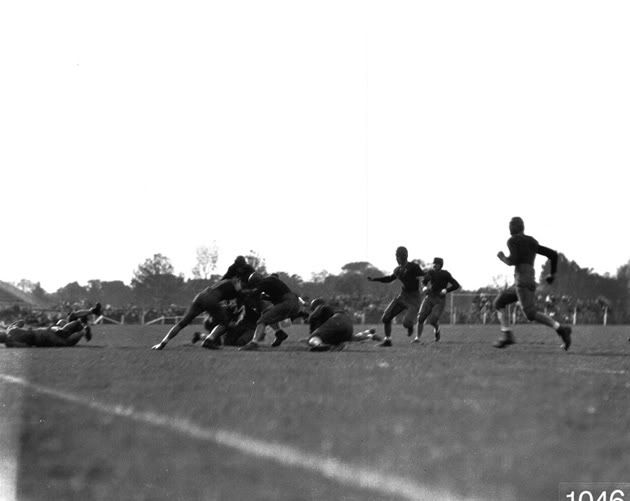 Gators 1931 game action
Gators 1931 team photo
Gators 1939 team photo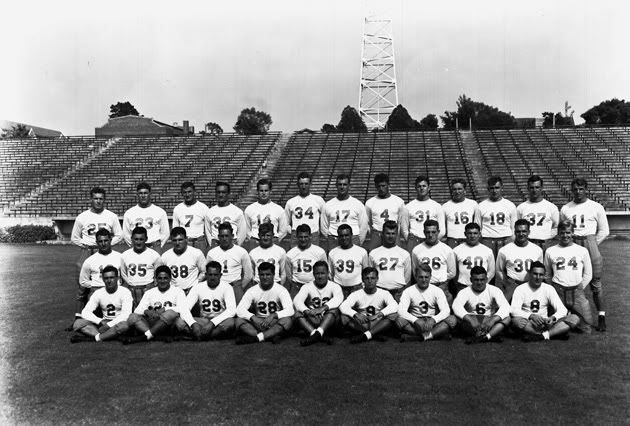 First appearance of Albert at game
First season in the Swamp 1931
first photo of the Swamp 1931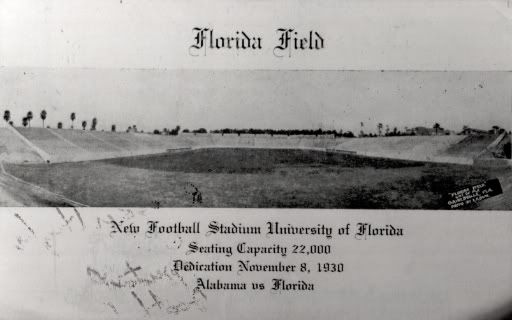 Gators vs Florida Southern 1930
Gators vs Florida Southern 1930
Gators vs Florida Southern 1930
Gators vs Florida Southern 1930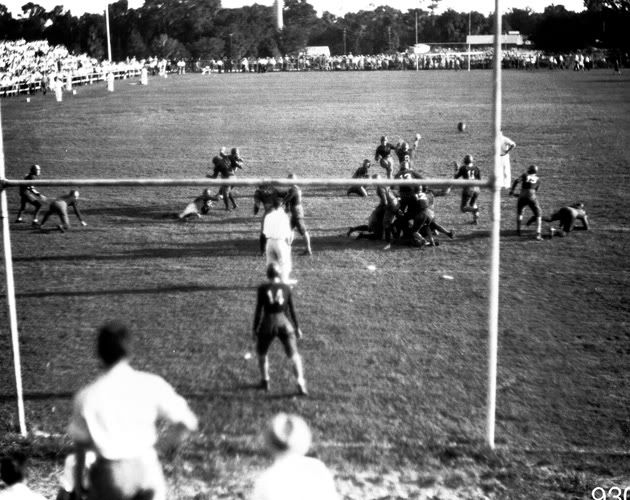 Gators vs Florida Southern 1930
Gators vs Florida Southern game action
Gators vs UGA 1931
Gators vs UCLA 1932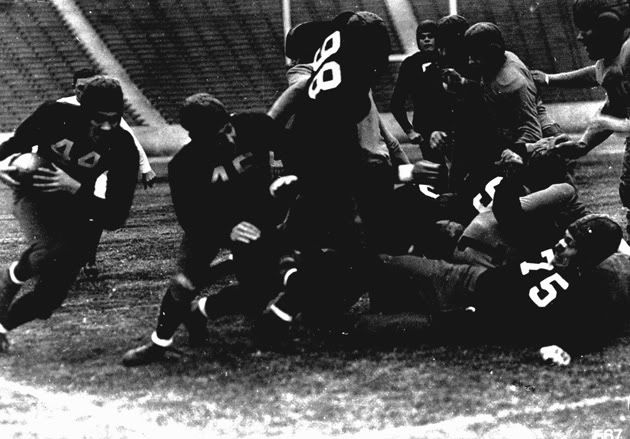 Gator crowd pic 1930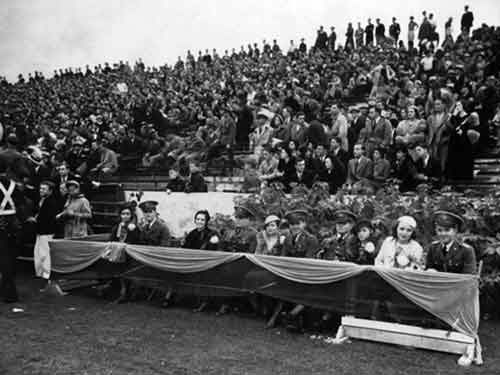 Gators vs Boston College 1939 Ralph Kelleman carries
The Swamp aerial view